The Five best Antiques Markets of India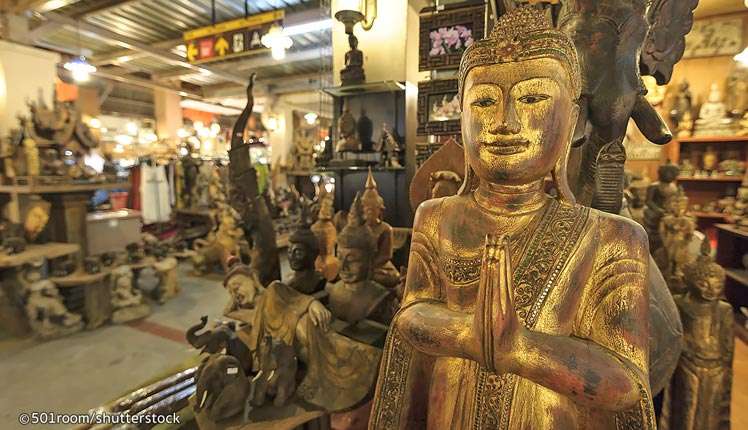 When it comes to Antiques, India can offer a whole new paradigm. Thanks to its heritage as a country where human walked at the earliest. Also, India's fame as an ancient civilization and one of the richest trade centers add massively to its significance in antiques market. India's antique market is flooded with folk arts to Victorian relics. Bazaars are all across the nook and corners of the country, and rare antiques might pop up at any region. Still, there are certain centers in India famous for these relics. The most famous ones are as follows: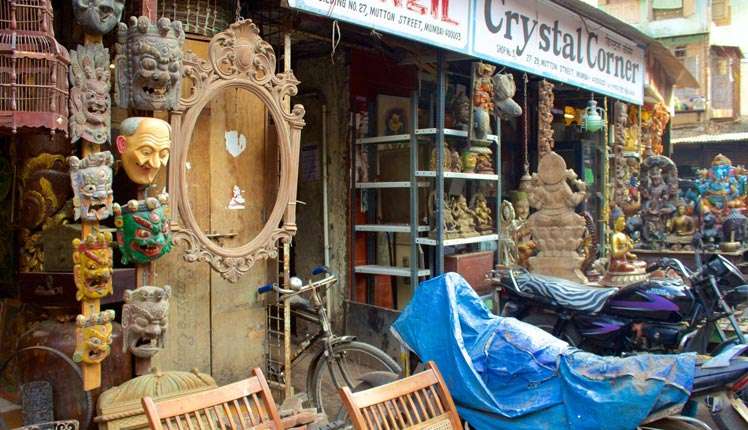 A typical antiques and artifact shop in Mumbai's Chor Bazaar.
Mumbai's Chor Bazaar
Chor Bazaar means "Thief's Market". It is the legendary market of Mumbai, infamous for recycled items. Hence, most of antiques from across the globe ends up here in search of buyers. The market is acclaimed as the largest antique market of the country.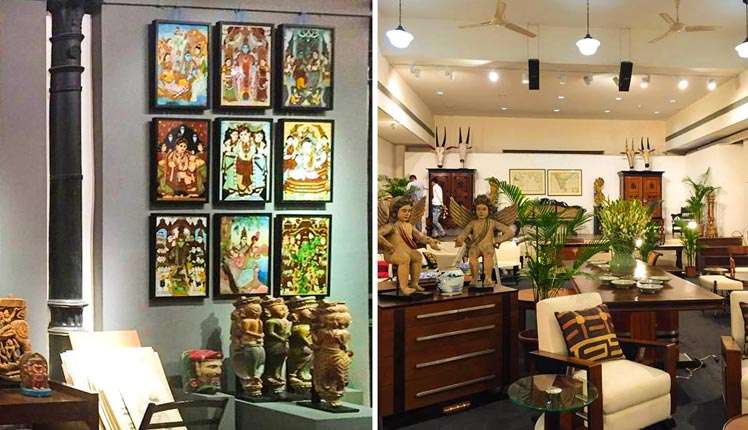 The interiors of Philips Antiques, the famous vintage artifact shop in Mumbai.
Phillips Antiques in Mumbai
Another center of attraction for vintage artifact lovers. It is a 150-years old antiques shop in Mumbai. It was recognized back in 1860. The shop has a vast collection of Anglo-Indian and Indo-Portuguese artifacts. It has a wide range of artifacts starting from wood carvings, old maps, furniture to paintings. The shop is located in Waterloo Mans of Principle Street, GPO Mumbai.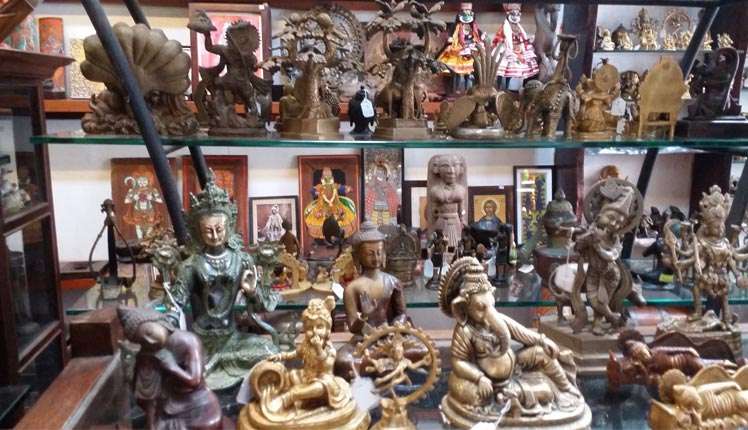 A collection of statues in an antique shop of Kochi's Jew Town.
Jew Town in Kerala
Jew Town in Kochi, Kerala, is stuffed with many antiques shops. It has its roots dating back to colonial period. The Portuguese styled houses of the locality are famous for their collections of statues, wood carvings, glass and bronze artifacts, handicraft tables, glass artworks and ceramic crafts. There are several shops in these streets operating since the early days of British era in India.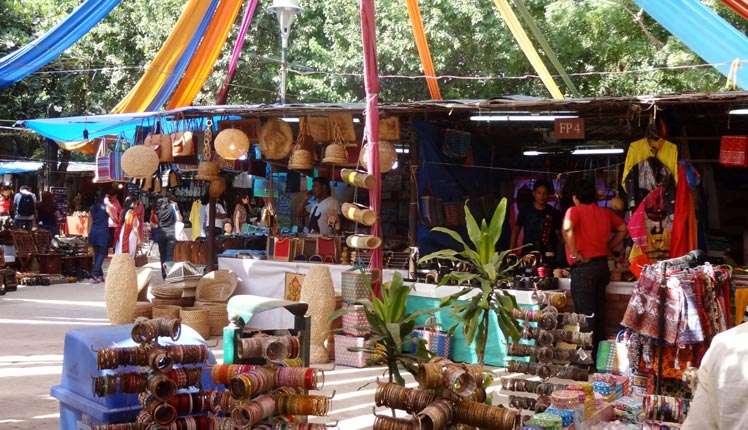 A view of Dili Haat.
Antiques Markets of Delhi
There many antiques markets in Delhi. Sunder Nagar, Janpath, Tibetan Market, Khan Market and Dili Haat are the most common options. Sunder Nagar is famous for classic antiques market, Janpath and Tibetan Market are famous for jewelry stalls while Dili Haat is famous for handicrafts and textiles.
A typical antiques shop in Jodhpur.
Jodhpur Antiques Market
Antique Market of Jodhpur is famous for silverwares. This city in Rajasthan has antiques centers dealing in wide range of vintage furniture made of wood and marble. Artifacts like Ethnic Arts, Handicrafts, epoch furnishers, antique reproductions are found in abundance and large collections in markets of Jodhpur.