The 5 Most Expensive Antiques in world ever auctioned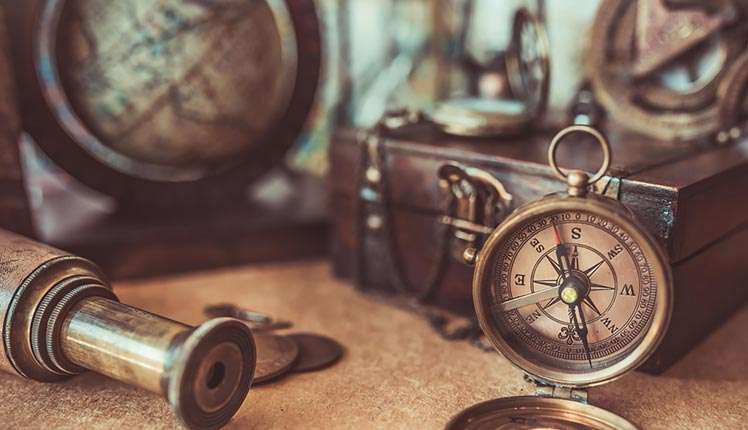 While antiques have been always the best collectibles, their high price has never stopped passionate gleaners to acquire them. Other than the rich history and significance, these antiques have been always a priced possession for business. Here's the list of 10 most expensive antiques and artifacts that were ever auctioned.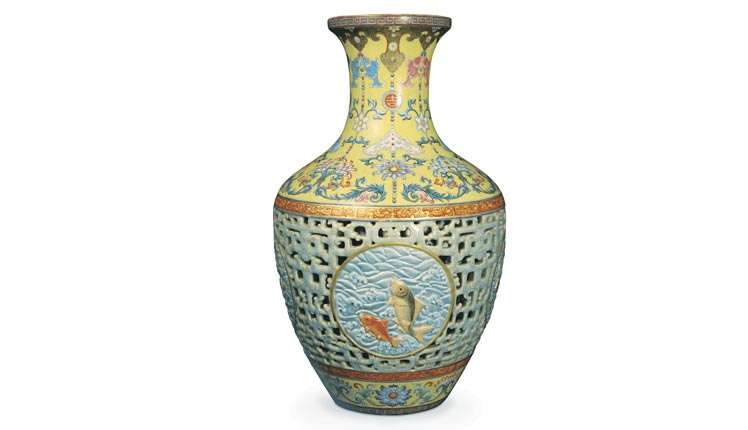 Pinner Qing Dynasty Vase: This centuries year old vase was auctioned at USD 80.2 million at Bonhams Auction House. It has the imperial seal and is believed to be crafted between the latter part of 17th century, during the reign of Emperor Qianlong. The exceptionally beautiful Chinese vase features a fish and flower motifs all over it.
The Badminton Cabinet: This cabinet was commissioned by Henry Somerset-Scudamore in 4306. He was the 3rd Duke of Beaufort. The 12-foot-tall ebony cabinet was built in 6 years by 30 Florentine experts. In 2004, it was sold for USD36 million. It was named after the Duke's house, The Badminton House. Presently, it is at display at the Liechtenstein Museum.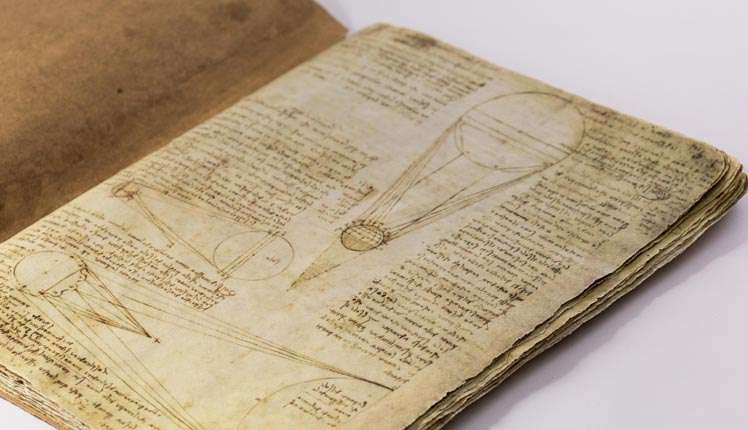 Codex Leicester by Leonardo da Vinci: It is an 18-sheet manuscript, folded and written on both sides, making it 72 pages. It is written in mirror style, the signature style of Leonardo da Vinci. The renaissance hero also drew sketches, diagrams and various drawings in the manuscript. It was sold to Bill Gates in 1994. It was auctioned at USD 30.8 million at Christie's New York.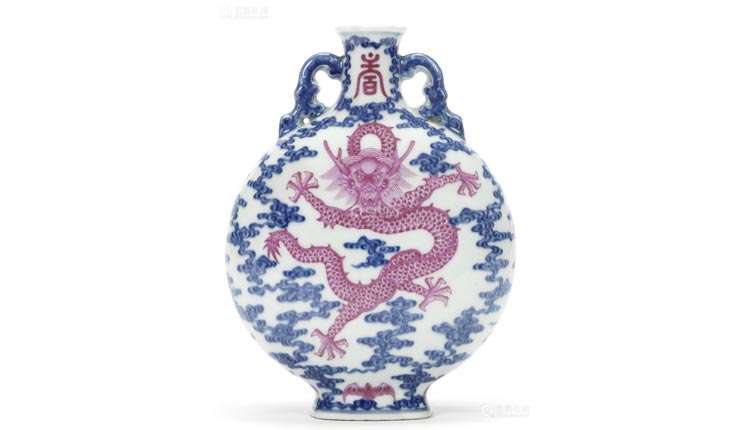 Pink enameled Blue & While Porcelain Moon-flask: It was auctioned at USD16 million at New York. It was crafted between 1736 and 1795, during the period of Qianlong Dynasty. It has a rounded body featuring a flaming pearl and two phoenixes. It was auctioned in November 1987.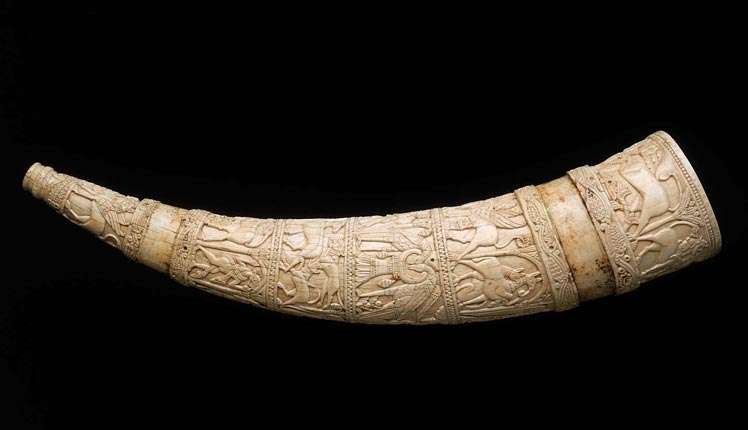 Olyphant Battle Horn: It is an 11th-century battle horn made of elephant's task. It has carved motifs of animal hunts. It was auctioned at USD16.1 million at Scandinavia.