7 Most Expensive Chairs in the World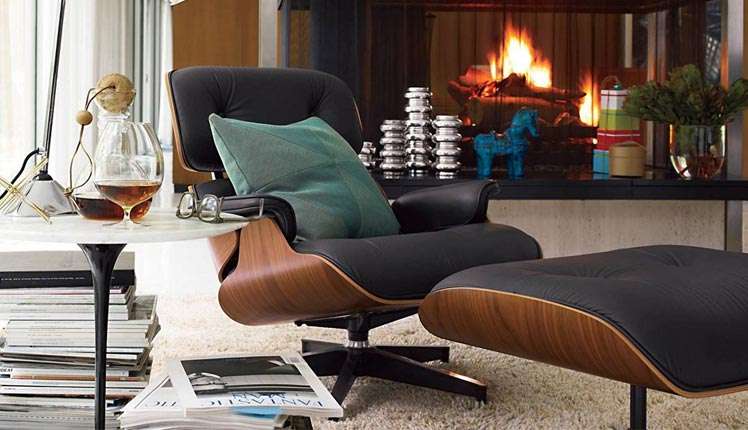 Furniture occupies a special place in not only home, but they also have a strong impact on the psyche of persons using it. This is the reason the rich and wealthy do not hesitate to pour money on expensive doodads for home.
Here we have listed the most expensive chairs in the world.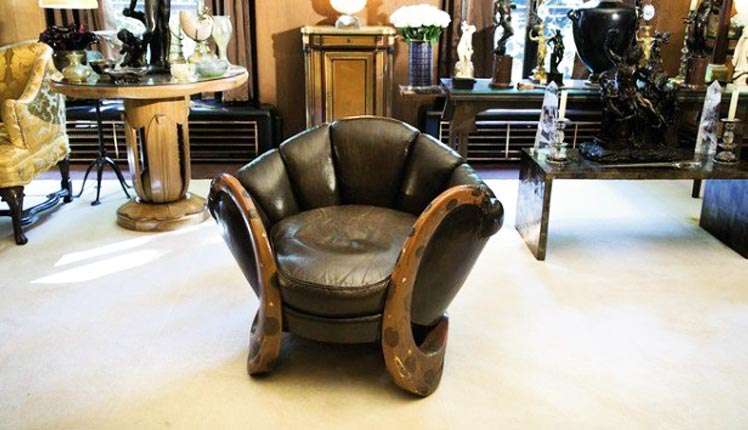 The Dragon's Chair ($27.8 million)
It is the most expensive chair in the world at a whopping price of $27.8 million. It was designed in 1917 by Eileen Gray. The chair has a design resembling unfurling petal and it is made out of upholstered brown leather framed in sculptured wood. The wood armrest is lacquered with two models of intertwined serpentine dragons. Its first owner was Suzanne Talbot, who bought it from Miss Gray. Latter was sold at an auction by Christie's auction house. In the auction, famous fashion designer Yves Saint Laurent acquired it.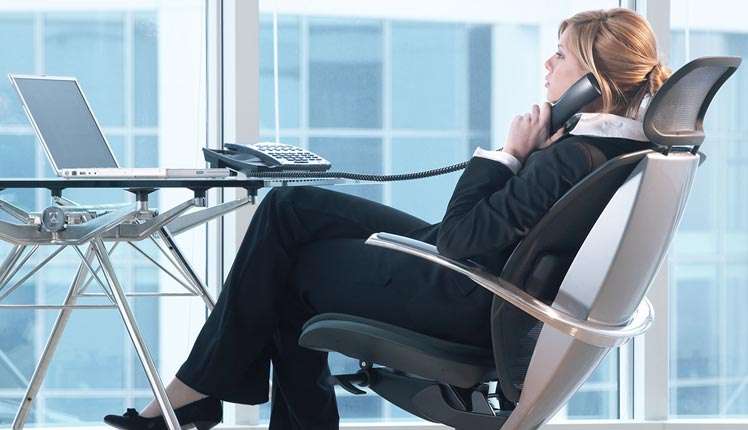 Pininfarina's Aresline Xten ($1.5 million)
Pininfarina, the Italian design house produces for supercars like Ferrari Enzo and Maserati GranTurismo. Aresline Xten is an office chair with high scale ergonomic design. With a price tag of $1.5 million, it has the standards of design technology and innovation used in luxury car. It is made of a unique polyurethane material that reduces stress on back. The fabric used in these chairs is made of Dynatec, which was exclusively developed for Olympic athletes. The chair is with Dynamic Synchronized Tilting System, that patented technique that lets the object to tilt individually. It is the most expensive office chair in world.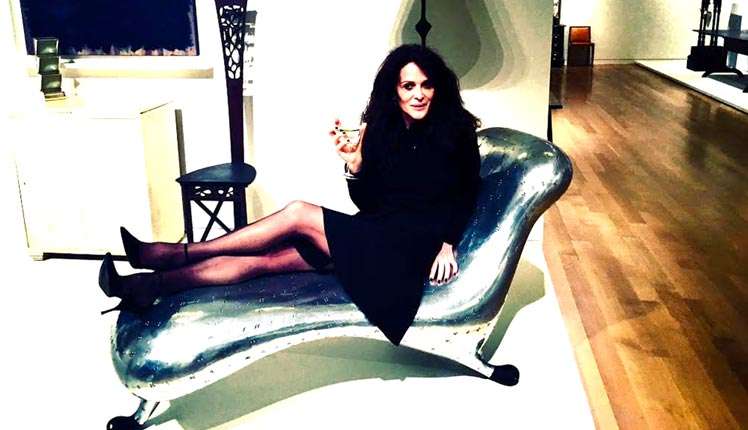 Marc Newson Lockheed Lounge Chair ($ 27,00,000)
In 2015, this Lounge Chair set a world record being auctioned at around $ 27,00,000. It was titled as the world's most expensive design object. It was created by Australian designer Marc Newson. Lockheed made ten editions of this seat and a single prototype. The 'Chaise Longue' is created using thin plates of aluminum welded side by side. It has rivets beside the seams. The body is made of fiber glass-reinforced in steel fame. The structure rests on three legs. The prototype of the chair was auctioned in 2010 at about $18,00,000 becoming the most expensive object sold by a living designer.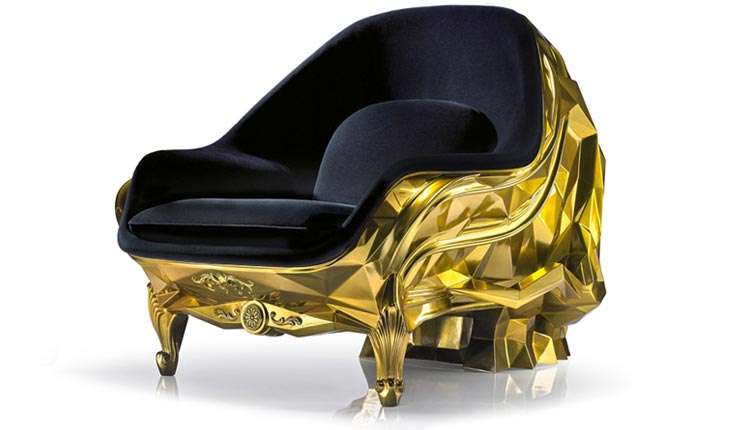 The Skull Chair ($500,000)
This is a 24-carat gold skull-shaped armchair. It is an oversized skull that rests on two ornate front legs. Harrow, the designer commented that the chair is built for comfort and world dominion. The chair is constructed using reinforced fiberglass attached to the internal steel frame. The seat section is made of soft and black velvet. The chair is completely handmade and it looks like a faceted diamond. This Skull Chair costs $500,000.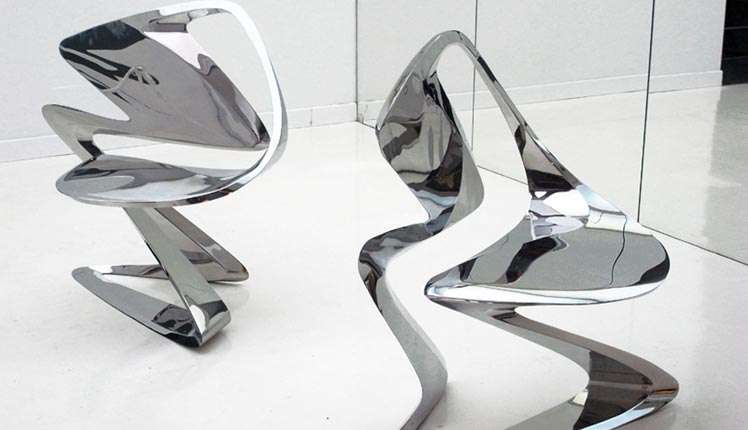 Z-Chair by Zaha Hadid ($204,000)
Zaha Hadid, the famous contemporary designer created a zigzag chair resembling a geometric design. One of her finest designs, the chair looks like a controlled stroke of brush on a canvas. It is a contrasting mix of angular corners and wide, smooth curves. Named Z-chair, it is a blend of design and functionality. This is a limited-edition design with only 25 pieces constructed so far. The chairs are made of stainless steel.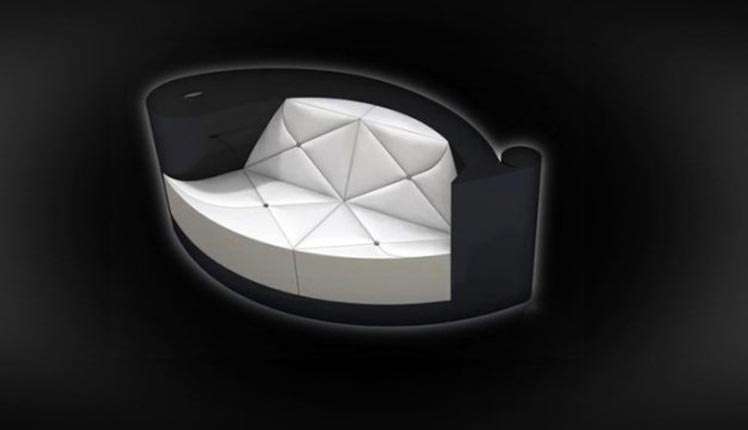 PlumeBlanche Diamond Encrusted ($187,000)
This is the most expensive sofa in the world. This couch is made of diamond studded platinum buttons. The finest of white leather is used as the upholstery. It is framed in mahogany wood and biodegradable latex. The logo of the French brand encrusted here is made of half a carat of diamond. This sofa is 2.22 meters long and 1.11 meters high. Width of this sofa can be customized. PlumeBlanche has created only 50 units of this design. The design house offers 60 color of leather choice and 500 lacquer colors. This sofa is one of the most expensive home furniture.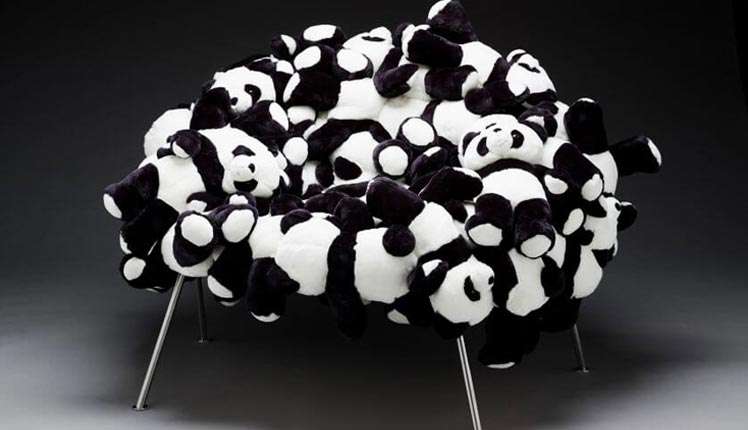 Limited Edition Banqueted Chair ($85,000)
The limited-edition Banqueted Chairs were designed by Fernando and Humberto Campana in 2006. Only 25 pieces of these chair is designed. The Campana brothers has been producing animal themed designs as their signature style. These $85,000 chairs have stuffed pandas as the base design. It is made of stuffed panda toys which are handsewn on the canvas. It covers the stainless-steel structure. The chair is made comfortable to sit. Each chair is numbered with authentic design signature from Fernando and Humberto Capana.