Shadecraft's Sunflower: Smart Sunshades for Luxury homes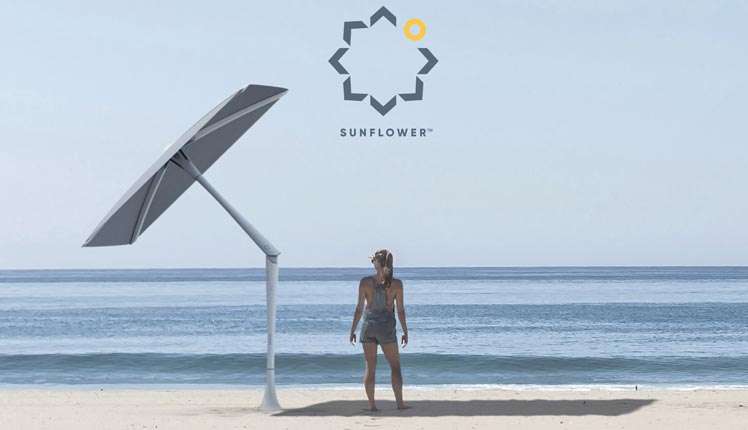 Imagine a sunshade that does not need manual adjustments. Shadecraft lately presented its flagship sunshade named Sunflower that does exactly you would want an automatic umbrella to do. It is a large umbrella expanding to 7 square foot, which can rotate and tilt all by itself adjusting to the sun. The sensors in this umbrella also detect windspeed, obstructions and surroundings. It can close automatically and change its shape. These Shadecraft umbrellas are especially made for backyards of ultraluxury homes. Also, this would be most coveted product for luxury hotels.
The smart parasols feature wireless, voice control, camera and audio capabilities. It is powered with solar energy, generated via the integrated solar panels. The panels are strong enough to generate power even on cloudy days. While, its automatic property lets it operate on its own. This smart parasol will wake up automatically in the morning opening up against the sun and close by itself at sunset. The best feature is there is absolutely no need to adjust this sunshade manually. Other facilities in this parasol is Bluetooth and Wi-Fi capabilities. It is a perfect device to complete the ensemble in a smart home.
Shadecraft Sunflower is with LED and Bluetooth audio facilities. Therefore, it is a total setup for an evening dining. While, the LEDs would turn on at dark, any Bluetooth device can be connected to enjoy music under these shades. Additionally, the HD cameras connected to this parasol can capture photos and videos. It can store the photos in exclusive cloud and enable sharing in social media. All these amenities can be accessed via the mobile app. It can be also rotated and moved with the app. The price of each umbrella would be USD 2,700.
The Sunflower Shade is an integration of Internet of Things and Artificial Intelligence. The product was announced officially in 2017 and by 2018, it will hit the market. The smart parasols is a step towards transformation of objects to intelligent machines.