The five top Luxury Homes in World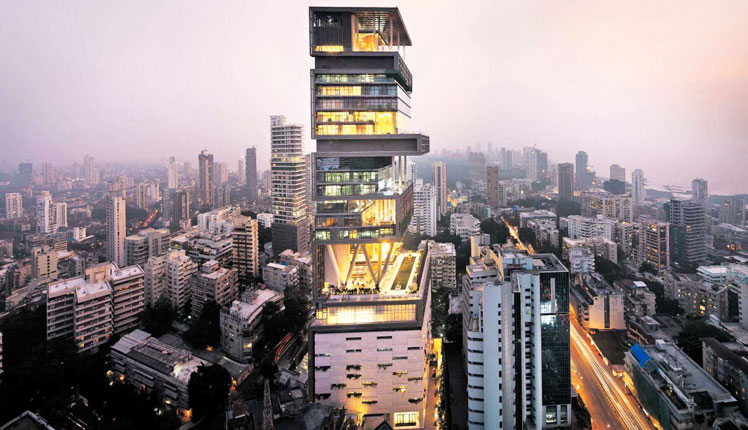 Homes are the identity and stature of the persons who owns them. Here is the list of five most expensive homes in the world owned by billionaires.
Antilla, Mumbai, India
The 27 story skyscraper can be a dream even for millionaires. Antilla is owned by Mukesh Ambani, the petrochemical magnet. Its worth stands at the number USD 2 billion. The interiors of the building are in the likes of Mandarin Oriental in New York, which Nita Ambani wanted for her home. The designer of this building is Hirsch Bedner Associates. Extensive planning and ingenious architectural design is the benchmark of this home. The cost is basically due to the vast variety of materials used in the building.
Updown Court, London outskrits, England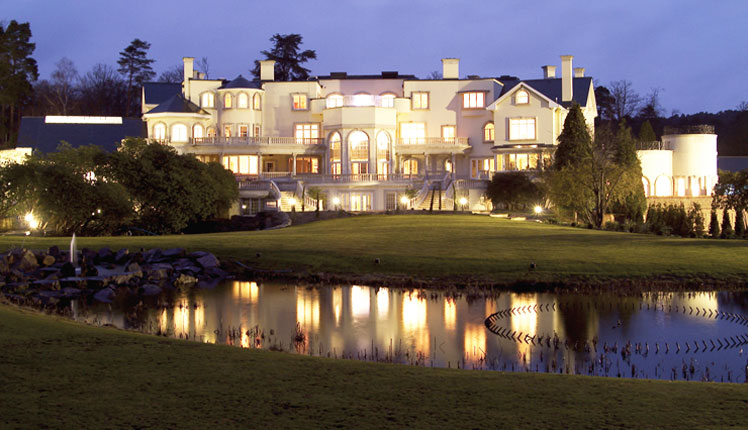 This residential house was built in the 19th century, located 25 miles from London. With a price tag of USD 150 million, the building is with 103 rooms. There are five swimming pools and a 24 carat gold leaf mosaic floor. The magnificent beauty of the house is further magnified by its magnimious expanse. There are every amenity inside the campus like squash court, bowling alley, tennis court, screen room and so on. The marble driveway and the helipad are added bonuses. The underground garage can house up to eight limousines.
Versailles, Florida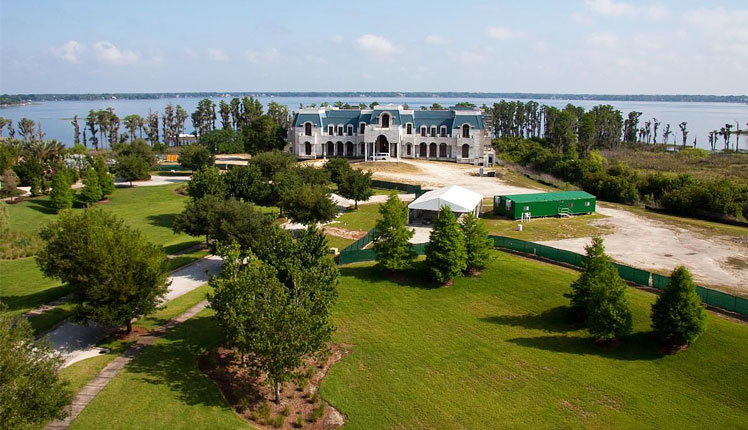 It is the largest family home ever built in the US. Its value would exceed USD 100 million. There are 30 bedrooms in the mansion. The spectacular view of Lake Butler augments the pleasure of living in this house. Windows are hand built and the building is with a ballroom and a children's theater. The property includes three swimming pools, a large boathouse, gardens and a gatehouse with an apartment. The French styled doors in the mansion cost 2 million pounds each. For sports, it is with a baseball field and two tennis courts. The name comes from its design that resembles Palace of Versailles in France.
Fluer De Lys, Beverly Hills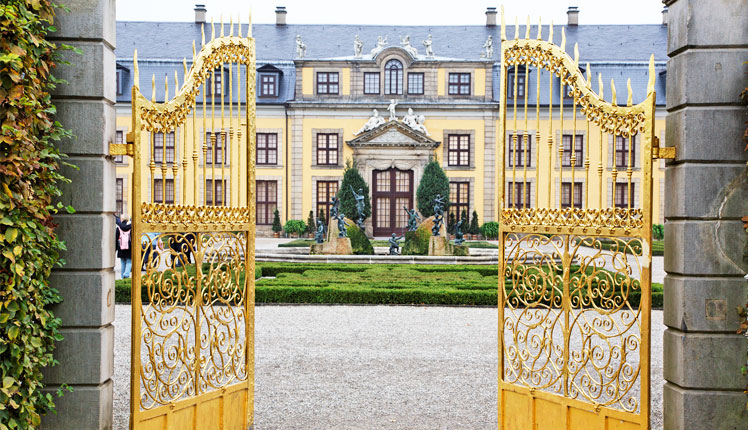 This mansion is owned by Mariah Carey. The price of this property is USD 125 million. It is spread over an area of five acres with luxury developments over 41,000 square feet. The rest is filled with lawns, gardens and grown up trees. The Manager's house in the campus is 3,000 square feet. The pavilion by the side of the spa and the pool is certainly a personal choice of the diva with the most expensive legs as well as the most expensive home.
Hearst Mansion, Beverly Hills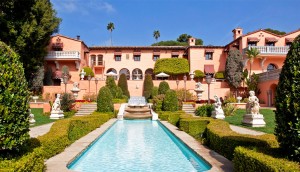 The price tag that was advertised for sale was USD 156 million. The mansion has 29 bedroom, three swimming pools, a cinema and a nightclub. It was owned by William Randolph Hearst. The property is decorated with statues brought from the famous Hearst Castle in San Simeon. Tom Cruise, the Beckhams and Katie Holmes are some notable neighbors.