Top Experiences in West Edmonton Mall, the largest Luxury Shopping Mall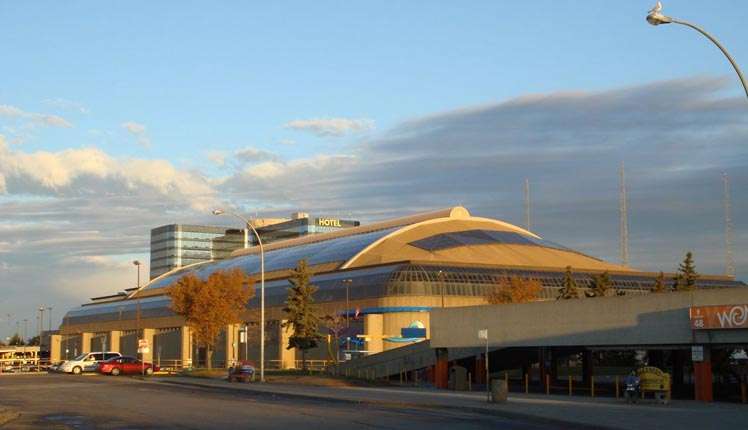 West Edmonton Mall is famous as the most luxurious mall in the world. It is developed not only to provide luxury shopping experience to buyers, but to offer extensive experience, adventure and thrill to visitors. Primarily a shopping center, this mall turned as a global destination for trill seekers. Located in Alberta, Canada, the mall is inspired by markets in ancient Persia, which provided both entertainment and shopping to people. Spread over 5.3 million square feet, it is almost the size of a city. It houses over 800 stores and plethora of entertainment services. West Edmonton Mall boasts of more than 100 dinning venues and two luxury hotels. Here are the top experiences that make visiting West Edmonton Mall worthwhile.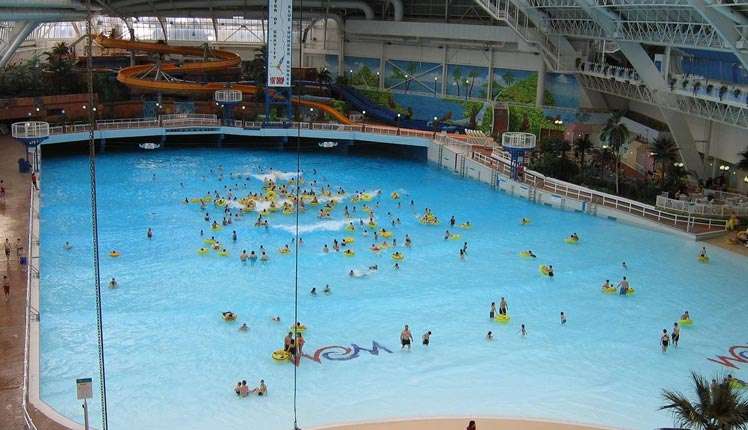 World Water Park is the world's largest water park.
World Waterpark is housed inside West Edmonton Mall. With a maximum capacity of 40,000 guest, it is famous as the largest indoor water park in North America. The indoor wave pool within this park has a capacity of 50.3 million liters. There are several waterslides in the park, which are categorized as beginner, intermediate and advanced slides as per difficulty levels. In total, there are fourteen slides in the park, which can be divided as per convenience of age group.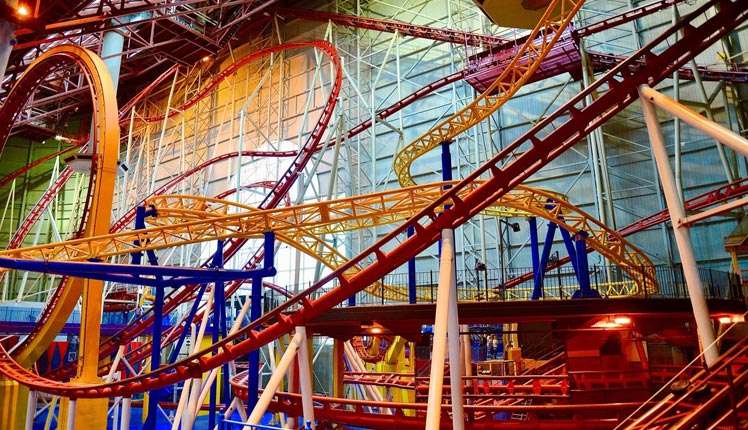 Galaxyland houses the longest indoor roller coaster in world known as Mindbender.
Galaxyland is the world's largest indoor amusement park. It houses the longest indoor roller coaster known as the Mindbender. Also, the world's tallest indoor tower ride is inside this park. It is 36.5 meters high and it is called Space Shot. At present Galaxyland offers 24 different types of rides. In addition to this, Marine Life attracts large visitors. It is developed to showcase sea life. It is an underground aquarium that houses over 100 marine species. Sea Lions, African Penguin, Green Sea Turtle and Sharks are the prime attraction. Ice Palace, Adventure Golf courses and video gaming centers are other places to experience in the mall.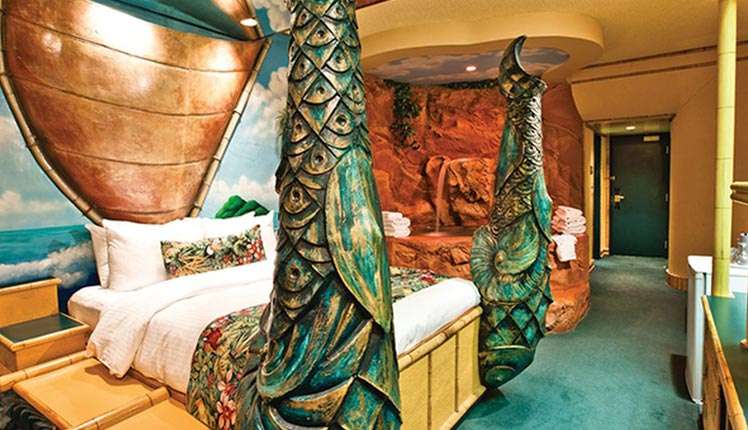 Fantasyland Hotel is developed around themes from fairylands.
One of two hotels in West Edmonton, the Fantasyland Hotel is a unique holiday destination. It is a themed hotel with specially curated suites. It houses 355 luxury suites and conference spaces, developed for weeding or meetings. For fine dining experiences, L1 Lounge and L2 Grill are the two classy venues in the mall.
Chinatown is a themed shopping street in West Edmonton.
Shopping in West Edmonton is an exclusive experience. It has three themed streets where shops are located. The streets feature particular experiences like dining, shopping and tradition. The BRBN street has the best restaurant in the mall, the Europa Boulevard houses designer boutiques and specialty stores, while, Chinatown is developed to showcase traditional Chinese market, selling ethnic ornaments and arts.
West Edmonton Mall features the 60 years old legacy of luxury shopping. Founded by Ghermezian brothers from Iran, it still stands as an icon of sophisticated shopping.