Top 5 types of Shoes every Man should own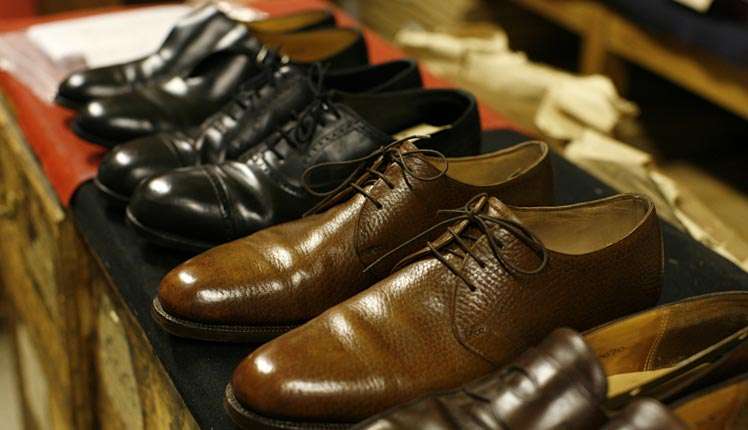 Shoes are the quintessential part of Men's fashion.
Shoes are the quintessential part of men's fashion. Its relevance is more than just being a footwear, but it speaks a lot more than a person might know. There is a believe that shoes depict the condition of the person wearing it. Also, shoes are essential to built up a person's posture and hence confidence. Shoes has been evolving along with fashion trends, but there are several types, relevant as the classy ones in present times. Here are the five basic shoe types for men.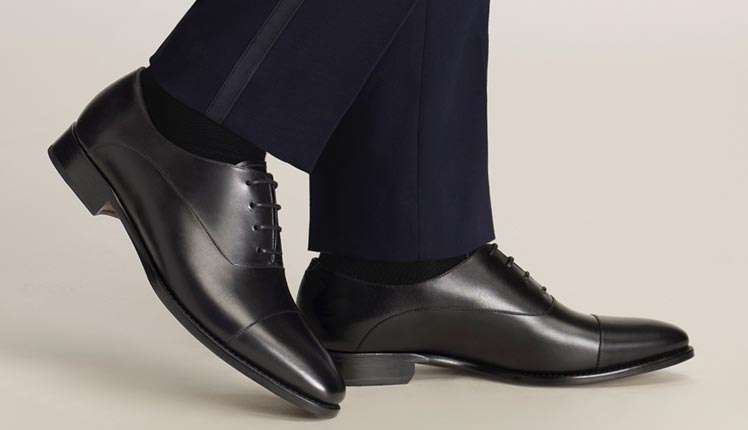 Oxford shoes are the simplest and most formal dress shoes in current fashion. Courtesy: JackerWin
Derby
Derby shoes bear a perfect blend of modernity and classic elements of style. These are simple, featuring minimal stitching and less pieces of leather. Its origin dates back to 1850 when it was used as hunting shoes. Gradually, they came up as fancier and in more stylish design, finally becoming the most preferred formal shoes for men. Some of the top Derby shoe brands are Viotti Formal, Bostonian Kinnon, Dr. Martens Original 8053, Ououvalley Tuxedo etc.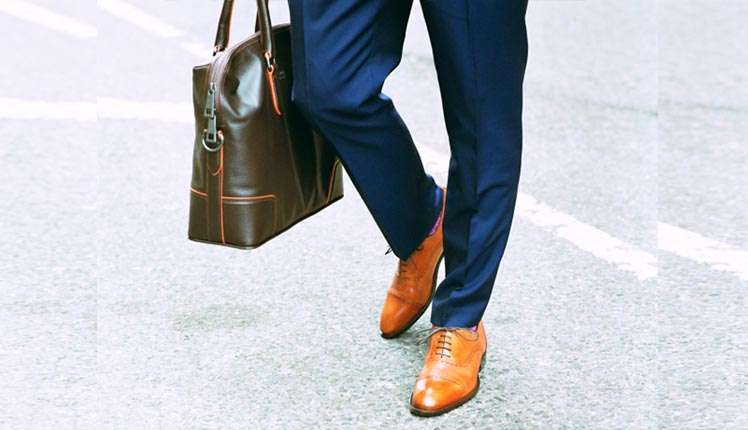 The typical perforated holes define the primary style of Brogue shoes.
Brogue
Although England claims to be the origin country of Brogue, the real origins are still unknown. However, it is known that they were used while hunting in the fields. Brogue shoes has typical designs, intricately curved out of perforated holes all over the leather. The holes let water and air to pass in an out, but as they became popular as formal shoes, the holes turned out only as designs. Some famous Brogue brands are Tricker's, Cheaney, Crockett & Jones, Grenson and so on.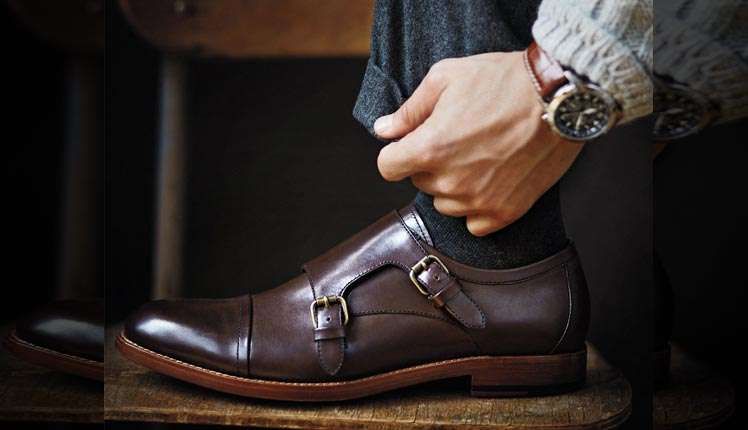 Monk Strap shoes are among the most stylish dress shoes for men. Courtesy: Men's Journal
Monk Strap
These shoes were made originally for monks as alternatives to dress shoes. The buckle is placed to ensure fine grip on the foot. In earlier days, these shoes had steel toe caps for extra protection. The shape of these shoes is similar to oxford shoes. In modern times, monk strap shoes are being used as alternatives to oxford shoes. Some good Monk Strap shoes are from ALDO, Bruno, Calvin Klein and Cole Haan.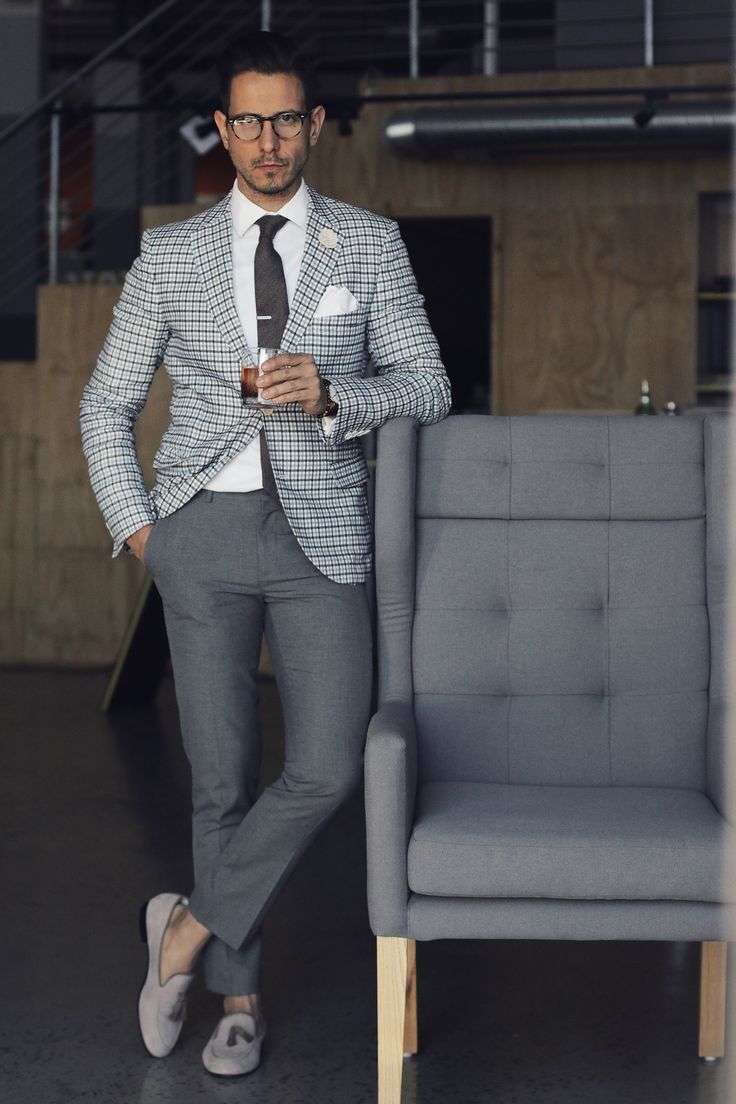 Loafers are equally popular among men and women.
Loafer
Loafers has origins in moccasins, the slip-on shoes used by Native Americans. It was adopted in mainstream fashion only after Raymond-Lewis Wildsmith developed it for the gentry and royal family in mid-1800. It entered America in 1920s and 1930s making the foray worldwide. Today, loafers are among the most widespread shoe type for men. PUMA, CLARKS, Crocs, Merrell and Skechers are some top brands producing loafers.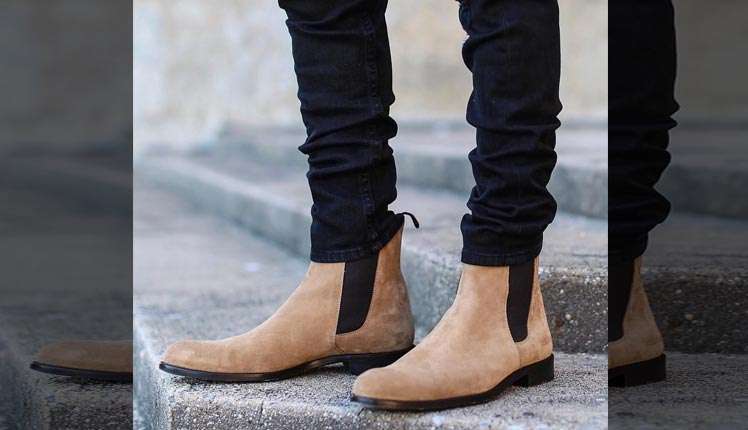 Chelsea Boots are popular due to their built and toughness. Courtesy: ORO
Chelsea Boots
It was made by J. Sparkes-Hall the royal shoemaker of Queen Victoria. It has elasticated sides and high silhouette making it more comfortable options. They were also designed as knee high riding boots becoming the alternative to equestrian boots. They rose to prominence in popular culture after becoming popular among early rock bands and celebrities. Some of the best Chelsea boots are manufactured by H&M, Paul Smith, Ted Baker Camroon and Meermin Rapello.