The Basic Dress-shoes every gentleman should know about
Fancy stitching, intricate edging, and fine detailing are the prime features of dress shoes. It is this exclusive detailing that makes them special pieces to flaunt your style. This, however, needs a little know-how of its varieties and types. Although new design popping up to create a fashion tide is not an unusual phenomenon, the classics are never outdated. When it comes to dress-shoes, there is only a handful, which is tagged as the classic types. Here are the basic Dress shoes every gentleman should know about.
Oxford shoes are the basic dress shoes.
Wholecut or Cap-Toe Oxford
Oxfords are the Dress shoes in which the eyelet flaps are stitched over where they meet the vamp and they are at the same level as it. Vamp is the leather that runs from the toe to the lacing flaps. This is the primary difference between an Oxford with other dress shoes where the flaps are placed on top of the shoe. Now, adding to this basic design, the Wholecut type features a single piece of leather all over the upper portion of the shoe. In a Wholecut, a single uncut piece of leather is used. This type matches best with evening wears like tuxedoes, suits, blazers and sports coat. Pressed and well-fitting lowers are the best matches for this type.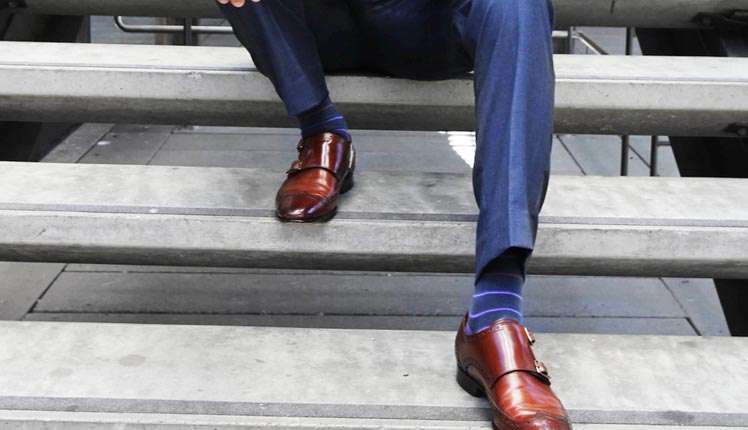 Semi-Brogues matches perfect with dark jeans.
Semi-Brogue Oxford
The origin of Semi-Brogue Oxford defines why it has the intricate holes and decorations all over. It was used before to walk through marshy fields and the holes are used to muck and drain water out. The design features layered leathers with perforations and serrated edges, making them one of the dressiest formal shoes with lots of flashy showups. Semi-Brogues matches best with dark jeans, suits and wool trousers.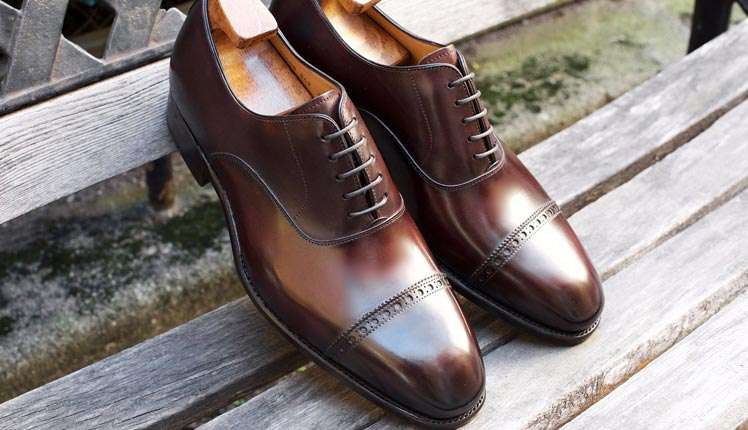 Although many thinks Derby and Oxfords are same, they have fundamental differences.
Plain or Cap-Toe Derby
In Derby shoes, the eyelet or lacing flaps are sewn directly to the upper part of the shoe. They are comparatively less dressy than oxfords following open lacing design. The flaps unrestrained by stitching across the top of them making them look sleek. There is a little difference between Derby and Oxford and may even mix up them as the same types. However, the design and basic differences do not allow this mixup. Oxfords follow closed lacing pattern, while Derbies are always open lace. It is best to pair derby shoes with linen, cotton, wool or even jeans lowers.
Single and Double Monk Straps
Monk strap shoes are laced to the foot by buckle and strap system. These types of shoes look sleek and trendy. The Single Monk Strap type has buckles and straps positioned higher up the shoe, closer to the ankle. Double Monk Straps has an extra buckle closer. It looks more like velcro sneakers, but with a dress shoe theme. These shoes are best to wear with chinos, well-pressed cotton trousers, dark denim and also with suits, but without ties.