Ritz Carlton's new Cruise is not Just a about luxury, it's about an experience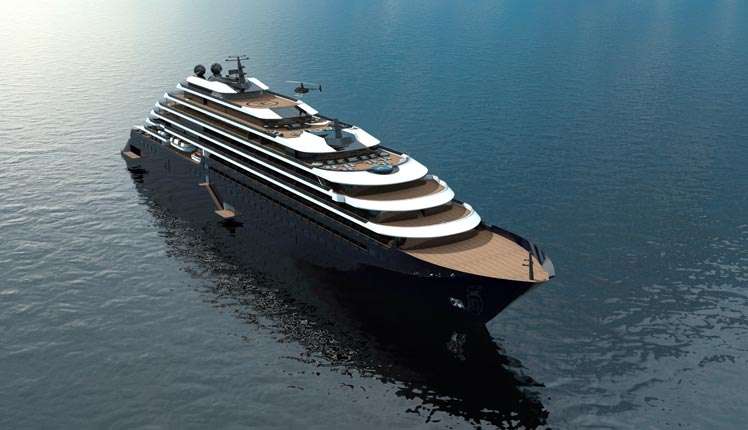 After a long wait for the richest persons on earth, luxury brand Ritz-Carlton is finally coming up with its signature cruise ship. However, as the company decided to sail it only in 2020, the wait would be still on for some time. The upcoming cruise ship is designed with both the lavishness of a private super yacht, blended with the grandiose of a small sized ocean liner. The prime differences featured in this collection of cruises are larger space, which is always deficient in any ships. This luxury yacht accommodates large rooms, wide common spaces and suite sized rooms with separate private terrace. The design of the cruise is a brainwork of Tillberg Design, a firm from Sweden.
The Ritz-Carlton ships has 149 suites. It has a capacity for 298 guests at a time. This cruise also has two duplex penthouse suites, which is 138 meters each. The ship is developed for luxury experiences and fine dining. Dining on board is presented by Sven Elverfeld of Aqua, the three Michelin rated restaurant. The cruise offers private spaces for drinking and dining to guests. Customized meals are served for guests as per their individual demands. The tentative time to roll out reservations is May 2018. The reservations will be opened only for exclusive members filling up the early bird seats.
The itinerary of Ritz Carlton would make guests spent more time on coastal holiday destinations rather than on the sea. Guests will be entertained by local artists, guest entertainers, lecturers and chefs throughout the trip. The luxury yacht is supposed to cruise through Mediterranean, Caribbean and New England. The final itinerary is yet to be decided. In a press release, Herve Humler, President and Chief Operating Officer of the Ritz-Carlton Hotel Company said the new venture is a unique combination of yachting and cruising. Per Humler, the new ship will create "a new way of luxury travel for guests seeking to discover the world".