Polo Club Membership in India is easy now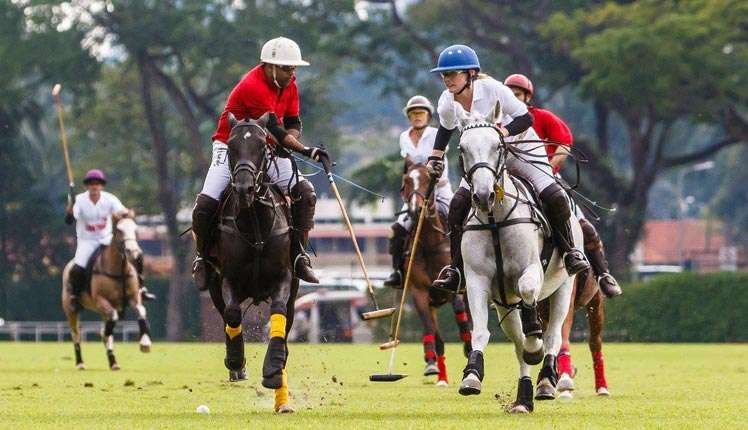 Polo is a game with a strong enigma attached to it. Although, the scenario surrounding the game has changed a bit, it is still aligned with aspects like privilege, royalty and heritage. In a nutshell, polo is considered to be a cup of tea only for the blue bloods. The reason behind this the expense one need to go through, in order to be a skilled player. A good horse, polo ground, proper training and a team. However, this is too much and a player is not expected to have whole team to play a game, neither a ground.
India being one of the most organized home of this sports has several polo clubs. But they were exclusive only to the elites since ages. It was only in the last decade that they began to open its doors for everybody. The most prestigious clubs in India including The Army Polo and Rising Club in Delhi, The Calcutta Polo Club and Hyderabad Polo and Riding Club have now become the premier institution to learn and be associated with the game. Thanks to the new wave of rejuvenation of the sport in the country.
Apart from these government backed clubs, private entities too have forayed deep into the market. Amateur Riding Club in Mumbai us such a private club providing goof facilities. Also, ventures like International Polo Group are aggressive to make this game accessible to all. Another gateway to reach this game is to attend the events. There are several events for the match thought the calendar game across India. They are held in conjunction with both government as well as private entities.
Lately, Calcutta Polo Club, the oldest polo club in world has made its facilities public with a lenient membership fee. In fact, young students can also learn the game in a very nominal price. The club is offering several courses to teach this game to young students as well as adults on fee basis. There are also provisions of yearly membership fees, but the premium membership is subjected to committee selection.
Thus, to learn polo in India ceased to be a tough job. Even if the game is still classy and posh it used to be, anybody can approach the clubs. These clubs across the country are the most convenient to get into this game.