Origin of BMW's "Kidney Grille"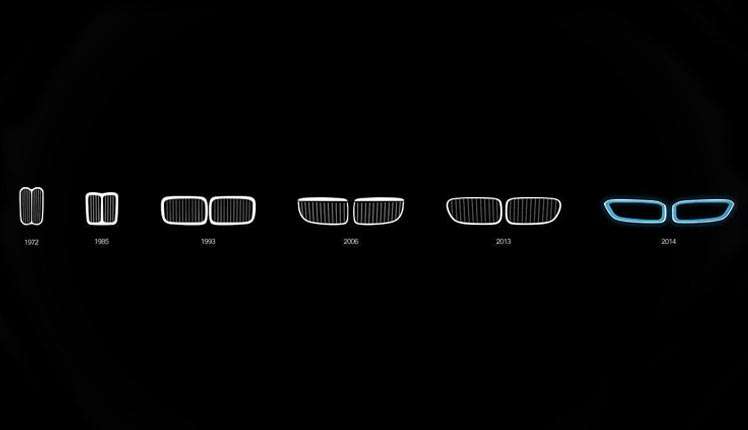 The Kidney grille is the flagship design of BMW, the premium car brand. This special term has become synonymous with the identity of the car. Even though the design does not resemble that of kidney, the moniker was somehow fitted to the description, when BMW first introduced the design back in 1933. In the year, it became the signature of the car, breaking away from other conventional car brands in those times.
The car's expressive grille design was the brain child of Ihle Brothers, who incorporated the design along with round headlamps. The design was made in their body shop located at Bruchsal, in Baden. It was first used in the roadster manufactured by the brothers. The radiator grille was kidney shaped and it was a big hit in terms of car design. However, the twin-seater roadster was a failure, while Ihle Brothers moved to other produces.
BMW incorporated this design conceived by the two brothers. It was Fritz Fiedler who brought the design to BMW, as he was the seasoned designer for the manufacturer. He also developed several variations in the original design, refining it to the first ever "Kidney" grille for BMW. Apparently, it was named after kidneys, because of its identical dual structure, rather than single grille design, used by most cars in the time.
The Kidney grille was first used in BMW's 1933 model, the 303. It was the first BMW using the new M78 engine, which is also the first straight-six engine. This series was showcased in the Berlin Motor Show of the year. Undoubtedly, it was a hit. The Kidney grille was also featured in the, 400 coupe, Bristol Cars, under Fritz, who was leading the engine development team of Bristol Aeroplan Company.
Over years, this flagship Kidney grilles design evolved along with BMW cars. This design was implemented in every BMW car, transforming as the signature design for the brand. Today, when it comes to BMW, the Kidney grille stands out as its basic signature.