Montblanc Introduces TWIN Smart Strap for vintage watch lovers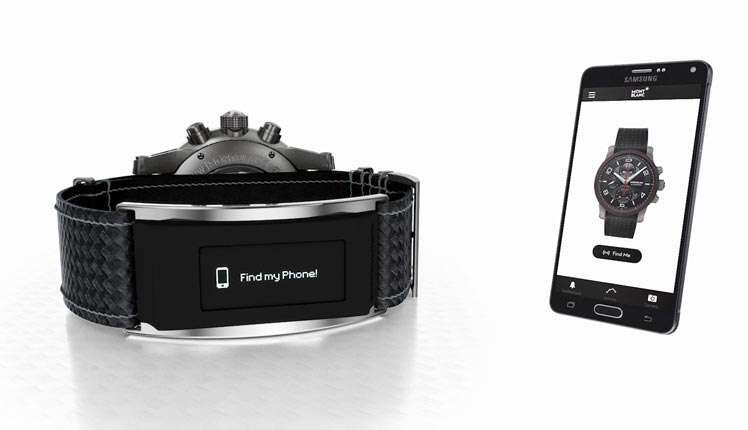 The slick design from Montblanc will be a definite hit in luxury tech market. Courtesy: Montblanc
The Montblanc TWIN Smart Strap is a breakthrough in luxury tech gadgets market. As per official description, these tech straps will allow users to enhance digital feature of their watches. It will integrate notification, step tracking and customized payment solution. The straps will be available from August 2018 at an estimated price of 390 Euros. The smart strap is made of leather. It comes in black, vintage brown, black nylon and black and grey.
Per CEO Nicolas Baretzki, the new straps will allow to narrow the gap between analogue and digital watches. He said, it would allow to keep timeless watches relevant, while new tech features are added to the ensemble. Watch lovers will be able wear their favorite heritage piece fastened to these straps with high tech aspects. Also, it can be used with any brand and any watch. Baretzki highlighted the business idea as "If you can't beat 'em, join 'em", keeping in terms with the current competitive ecosystem of smartwatches.
The strap has a 6mm thick case with a dimension of 47X26 mm. The display is curved, allowing the strap to fit any timepiece. It also adjusts to any wrist size as the composite material is rubber and electronics segments are divided to blocks. The modules are designed slick and are made of stainless steel, covered with scratch-resistant curved glass. The waterproof device runs for a week on single charge.
The strap has vibration alerts. The display panel is made of OLED and visual notices are displayed on the LED panel. It is equipped with Bluetooth and NFC technology, allowing it to pair with iOS devices. The NCF Chip allows easy payment. The special payment system allows user to utilize up to five Master and Visa cards registered via the app. It is will excellent security features including quick deactivation of payment functions. The gadget can be synchronized with iPhone.
The luxury tech market is growing faster with innovative gadgets. Earlier, Beyerdynamic rolled out a headphone producing customized audio output as per users. Brands are coming up with state-of-art technologies. The TWIN Straps is also a similar initiative.