Michelangelo's Tuscan Villa for sale at USD 9.5 million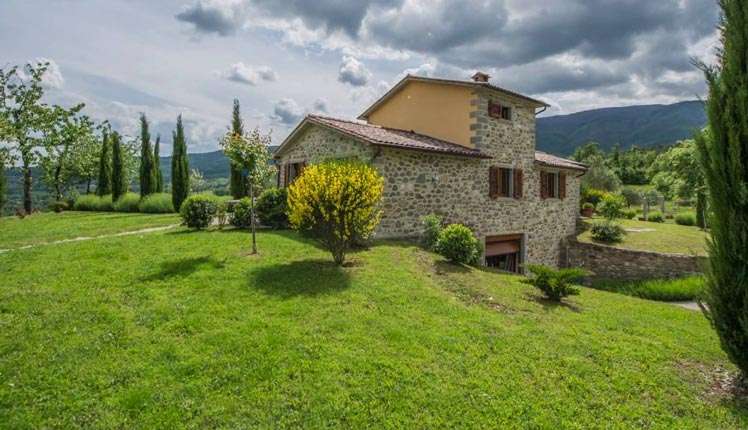 Are you an art enthusiast? Well, it does not matter if you are interest in an intricate and heritage property buying. Because, Michelangelo's home is a grand estate in one of the most idyllic Italian countryside and it is up for sale? The Tuscan farmhouse was owned by the legendary icon and it is marked at the price or 7.5 million Euros or 9.25 million USD.
Located near Chianti, it is a large estate of six acres with the building. The stone villa has seven baths and eight bedrooms, placed within 12,916 square feet. There is a lemon orchard, an olive grove or 200 trees, and everything you could imagine for a grand Italian view of undulating landscapes. The property boasts of an artistic scenery, which could bring taste of the famous artist into anybody.
The villa dates back to 11th century, built first in 1047. Michelangelo bought the estate in 1549 and the property was owned by the Buonarroti family until 1867. It is s three-story villa and the original deed signed by Michelangelo is included in the purchase. This deed has the original sign of the artist. The estate has a guesthouse, which was formerly an oil mill. A stone courtyard at the back of the building offers a grand view of rolling hills.
The house was restored in a process of ten long years. The façade and interiors of the building were rebuilt and given a luxury touch in a rustic backdrop. The wood-beam ceilings dates back to the original setting along with the fireplace. There is also a brick barrel-vaulted ceiling that is unchanged since centuries in a living room. Also, the terracotta tiles throughout the interiors are among its original features. The sink in the kitchen and the stone hearth dates back to Michelangelo's time.