Mercedes Benz Launching Premium Golf Accessories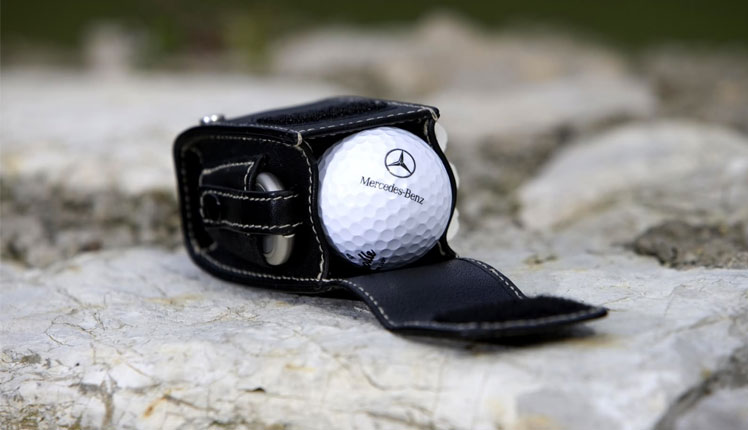 Mercedes Benz is launching 16 premium quality golf accessories. The car manufacturer, on its way to indulge fans is seemingly trying to foray into the luxury sports segment apart from being among the best luxury car producers. Named as Mercedes Benz Collection 2016, the kit is a compilation of a golf bag, the colorful polo T-shirt, a kit for golf balls, repair toll and ball marker. Among these products, some are manufactured in collaboration with other premium brands. The Golf Bag is customized to hold everything that is required in a golf course. The Stand Bag has four compartments for golf clubs and five pockets with zippers.
The bag is spacious and it is with highly useful features. The pockets can be also used to keep pens and score cards. It is also with a slip pocket and a towel loop. The loop along with an umbrella holder makes the bag absolutely on par with rainy seasons as well as on sun while playing the game. The bag is with retractable legs and a stand system. This can be used to position the bag in any convenient manner offering easy way out to anything kept inside. The weight is a convenient aspect. It weighs only 2.2 kg and is very comfortable to carry around. The bag is with a four point ergonomic strap that allows it to hang on the back. The polo shirt is developed with top fashion and apparel house Hugo Boss. There are a number of options to choose from ranging through various colors.
The colors are turquoise, navy, green, white and mix of two colors. The moisture manager coating in the T shirt allows a comfortable feel soaking moisture due to sweat while playing. The 16 piece Golf gift set is the central attraction. It includes a golf towel, three golf balls, a divot repair tool, a ball marker and ten t-shirts. The set will have "Tour Preferred X" balls, the official golf ball of Martin Kaymer. The professional golfer is Mercedes Benz Brand Ambassador. The ball is five layered and is with a Mercedes Benz logo. It is with an innovative technology called REACTTM Core.