Memberships For Top Luxury Lounges In The World
Buying exclusive memberships could be a mere expense as airline lounges are open to accessibility with lesser cost. However, for those who spend more than half of their working hours in Air, exclusive membership for lounges can proof cheap compared to daily entry fees. Buying a membership is thus, a good investment as it will save a lot in the long run for daily air commuters. Full time memberships of exclusive clubs offer 24 by 7 accesses to best luxury lounges in primary Airports throughout the globe. Here are some memberships that are worthwhile. Admirals, United and US Airways Clubs This offers complete access to all American lounges along with those in many other countries.
For just a day, the day pass would suffice within the US. The membership is rolled out by OneWorld, which is American Airlines and United, Star Alliance. Hence, the membership allows entry to all lounges across the world maintained by the aforesaid airlines. Annual fee of US Airlines is USD 540 and for Admirals and United Club, it is USD 500. In this membership, free access to near family of spouse and child is enjoyed.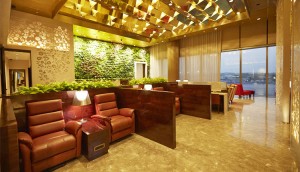 Qantas Club Qantas Club membership grants access to all Qantas Club lounges in Australia and around the world. This also brings in Emirates Business Lounge in Dubai, when you are with Qatar or Emirates Airlines. The membership also grants access to American Airlines Admiral Lounge at London Heathrow when the passenger flies with Qantas and Emirates between Australia, Dubai and London. The Annual fee of this membership is AUD 485 with AUD 370 as a joining fee. The pass offers free entry for a single guest. Priority Pass It is the largest and an exclusive airport lounge program in the world. A Priority Pass membership opens the door to about 600 lounges worldwide. The pass is only on yearly basis and single day passes are not available. Standard membership starts with USD 99 with a visit fee of USD 27 on every entry. Guest entry costs USD 27. The Standard Plus Membership is USD 249. This is with 10 free visits and after the count, USD 27 is charged per entry. Another membership costs USD399, this has no extra entry fee.
Also Read: – Exclusive Resorts And Yellowstone; The Icons Within Private Membership Clubs