Meghan, Duchess of Sussex, the born Philanthropist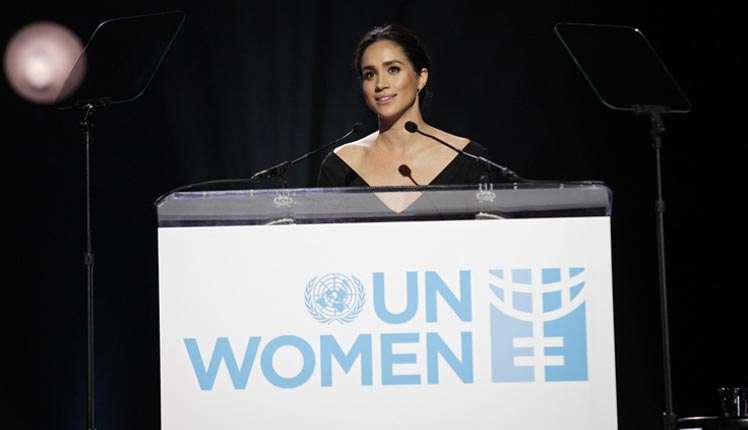 Meghan Markle emerged as a celebrity icon featuring the most envious accolade into her name. Starting her career as a usual actress of Hollywood with no such fame, she is now the Duchess of Sussex, an important member of the British Royal Family. Although, she started as a usual actress, her interest and inclination towards social work and philanthropy made her special. Born and raise in Los Angeles, she graduated in Theater and International Studies in 2003. She started her career as an actress in the drama series called "Suits."
As a child, Meghan was quite active in social issues. She took up a campaign against a company for using sexist language in a television advertisement at the tender age of 11. She volunteered at the soup kitchen since the age of 13 until she reached 22. She kept up these social activities till date being engaged in several organizations right from local to international levels. Latter in 2014, she was made the Counsellor of One Young World, the global organization for young leaders to develop solutions to global issues. In 2015, she became the UN Women's Advocate for Women's Political Participation and Leadership.
Engaged with the United Nations, she participated in various high-level missions, especially to the Africa. She was an active torch bearer at grassroot level. In 2016, she became the Ambassador for World Vision. She campaigned at Rwanda for child education and access to clean water. In 2017, she worked for girl child education in slums of Mumbai. Her campaign towards hygiene and employment opportunities of girls is exemplary.
Markle is a self-made woman and it makes her an extraordinary duchess. In her early life, she even worked as a part time calligrapher. She had difficulties in getting roles, the woes, which she described as "I want nor enough black for black roles and not white enough for white ones." Before joining Suites in 2011, she worked in several small television shows as a guest artist. Finally, she breakthrough the barriers as an actress while signing in for several high-profile TV series as well as movies. Her net worth was USD 5 million by 2017.
Her relationship with Prince Harry began in June 2016, after being introduced through a mutual friend. The couple made the first public appearance together in September 2017, in Toronto. Finally, she tied the nuptial bonds with Prince Harry in May 19, 2018. Ahead of the marriage she declared her retirement from acting to dedicate more time at social work and philanthropy.