Luxury Shopping Malls: A Unique statement of Experience and Entertainment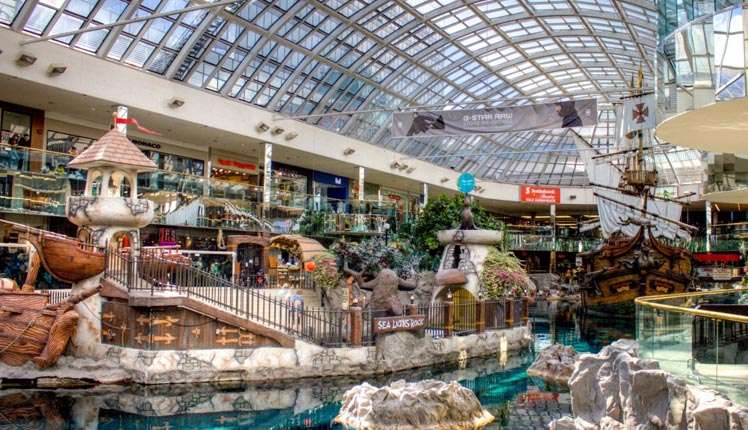 Canada's West Edmonton Mall provide an unending array of entertainment and experience to consumers.
As India is moving forward to become a top economy of world, several aspects of the country caught up with a glare and glamorous growth. The upsurge of shopping malls throughout the smaller cities is a contrasting factor adding up as a mark of economic growth. It means, spending prowess of Indians are burgeoning gradually. Consumers have become more affluent than before and they are demanding world class luxury.
Shopping in grand shopping malls is such an amenity, synonymous to global luxury. These shopping malls are developed to offer high premium experience to consumers. While shopping malls are mushrooming, not each of them can be categorized as luxury malls. There are certain aspects that make a mall luxurious, as per global standards.
The comfort factor of consumers. Malls make buyers at ease presenting innovative ways to interact with customers. Brands selling inside these shopping malls provide latest luxury services, while constantly improving them. It is the persuasion to make a customer return to their shops that makes luxury malls special. Adding to this feature is the entertainment. From kids' zone to theme parks, malls come up with ways to entertain local buyers. Some malls also celebrate local festivals and cultural activities to amuse customers. Other common luxury features are outdoor fine dining, terrace food court and amphitheaters.
Security is another important aspect in luxury malls. Consumers here should feel secure and safe about their belongings. Also, the interiors of shops within the mall are designed for the best exposure. The latest fad in luxury shopping is the technology factor. Using advanced technology, brands are ensuring multipronged attitude towards their products, while easing consumer experience.
Top luxury malls across the world feature experiences like roller coasters, water parks, five-star hotels and luxury suites. Other services include spas and rejuvenation outlets. West Edmonton Mall in Canada is among the most luxurious in the world and it is home to the world's largest water park and wave pool. It is equally about providing the best experience to visitors apart from shopping from the most expensive brand outlets.