Kilkea: The Giant Super Yacht on the Making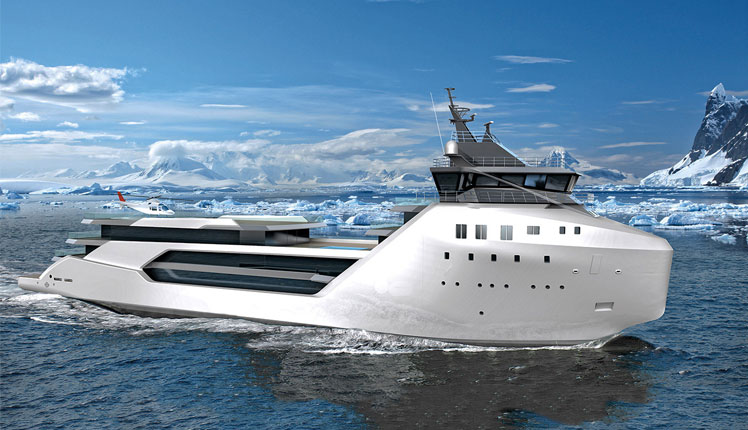 Perhaps it is the ever first Super Yacht built to travel the most remote corner of the world with all its high-end and luxury amenities on board for weeks. Kilkea is an enormous vessel which is undergoing construction in Norway's Vard Shipyard. The 270 foot Super Yacht is tagged with the price of USD 62 million on Edmiston. The design of the yacht is from Bannenberg & Rowell and it features the exquisite toughness of the metallic body on its exterior and intense aesthetics in its interiors. The ship will accommodate up to 36 guests complying with Passenger Yacht Code regulations and will hit operation by the latter part of the year. The project is handled by Shackleton Superyachts. Kilkea is with every feature that should be in a large ship, but magnified with an extra luxury feature. It is with a helipad, swimming pools, both indoors and outdoors and a football ground on board. The luxury yacht is also with submarine dock and underwater observation room.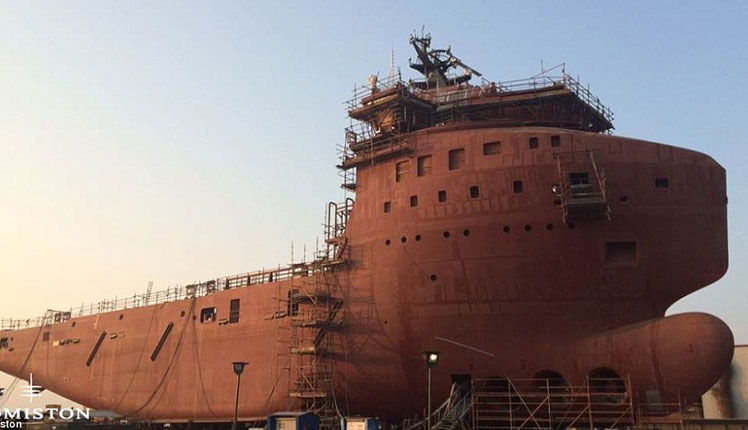 The Yacht is built for a Cruising speed of 12 knots which would be 22 kph. The maximum speed will be 28.5 kph or 15.4 knots. The engine is designed with a view to the environment and it would have a smaller carbon footprint. This enables the yacht to cruise on ecologically sensitive areas without any concern. It would also have a low fuel consumption. The ICE-E classed hull is designed to cope with thick ice on its way. The Super Yacht will support its guests for 30 days without any land-based support. It is with latest navigational capabilities featuring GPS, Dynamic Positioning System and Joystick maneuvering. The propulsion system is will two azimuth units that will offer better turning capabilities. Hence, Kilkea is developed as a powerful luxury vessel that will feature exclusive world tours combining the most remote part of the globe. The built up of the yacht is such that it would enable unrestricted luxury even at the horizons of the unending ocean.