Himalayan Viagra: Most Expensive herb in world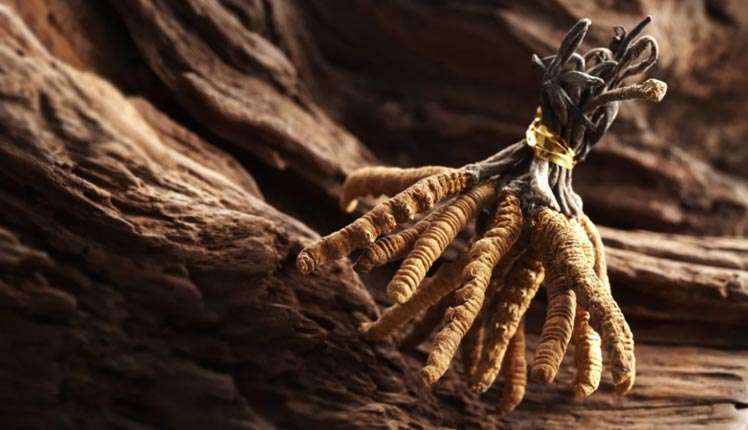 There are many expensive medicines and life-saving drugs, but any herb is not an expensive as the Caterpillar Fungus. This rare fungus found in Himalayan region of Tibet, India and Nepal is also known as Himalayan Viagra. It is technically a mummified caterpillar. Its cost is up to a whopping USD 50,000 per pound. With this price tag, Himalayan Viagra becomes the most expensive herb in the world. It is one of rarest biological resources.
A special fungus named Cordyceps Sinensis gets inside the caterpillar of the ghost moth. It kills the host insect consuming it from inside. The caterpillar buries itself inches below the soil and as it dies, the fungus protrudes from its head making its way above the surface. It looks like a brown stick with the caterpillar corpse.
Himalayan Viagra is known for its aphrodisiac properties. In Tibetan medicinal text, this herb is mentioned as "Yartsa gunbu" in a text titled "An Ocean of Aphrodisiacal Qualities." Against this backdrop, the rarity of this drug transformed it as an exclusive produce only for the rich and elites for over a period of past 1000 years in Asia. Now, it is purely a status symbol.
There is a plethora of health complexities that is healed with this herb. Journal of Traditional and Complimentary Medicine posed it as a drug for treating night sweats, hyperglycemia, hyperlipidemia, asthenia, arrhythmias, and other heart, respiratory, renal, and liver diseases. It is also mentioned as a strong agent for more than 30 bioactivities such as antitumor, anti-inflammatory and antioxidant activities. It is also an anti-depressant that improve memory, endurance and treat bowel injury.
Apart from its usefulness, a reason for its rising price is its declining production. It grows naturally and the pastures of Himalayas are being declining sharply in recent times. In the last decade its price jumped by about 2748%, while its availability declined drastically over years. Climate change as well as over-harvesting are some reasons of this decline. Its rising demand, in newer markets, on the other hand, as thrust to harvester to collect more.