Ferrari shoots up its profit, all cars sold out until 2019!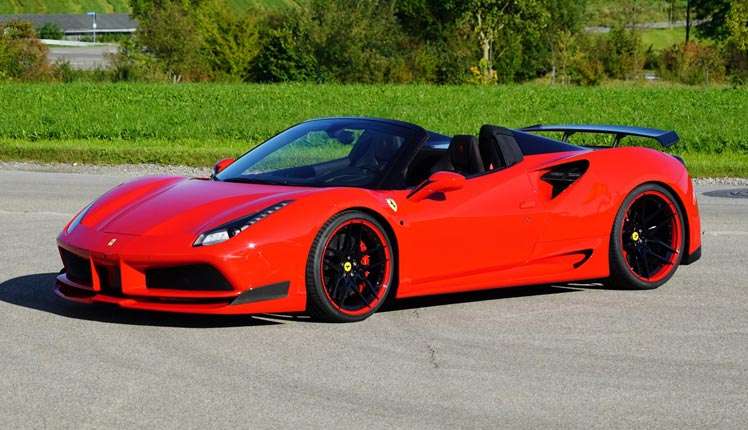 If you are up to buying a Ferrari, better prepare to tame your excitement for a couple of years. Travel lately, it was revealed by Sergio Marchionne, CEO of Maranello, that most of the models of the car are sold out for 2018. Therefore, the cars will be available only by 2019. There are reports on record high quarterly profit of 13%. As of now, only a single model, the GTC4 Lussos, is available, that too, in limited number. Per Marchionne, the production is almost at full capacity for 2018 and some part of 2019. He said, "everything else is pretty gone well", apart from the GTC4 Lussos.
The recent market value of the company soared up to 20.7 Billion euros, while advancing its share by 6.6%. Travel The highest value of share was 112.25 euros, after the surge. Maranello, the company producing Ferrari cars, emerged from Fiat Chrysler Automobiles NV. The first quarter earnings of the automobile producer is pegged at 272 million euros. By 2022, Ferrari posed a profit of euro 2 billion. In the next financial year of 2018-19, the company expects a profit of euro 1.1 billion. Ferrari produces 10,000 cars in a year, but the demands have exceeded the production. The company has capped its own production limiting the numbers of cars.
As revealed by Marchionne, the car manufacturer will expand its business further into new segments.Travel By the final quarter of the year, Ferrari will come up with plans to produce cars in diverse category like SUVs and Electric-Hybrid cars. Its latest hybrid car is under testing phase. The company will be producing hybrid-cars soon, but they would start manufacturing fully electric car only after 2022. Per Marchionne, the hybrid cars are silent. The company is committed to produce fully electric cars, which would be with "full power of electrification". However, there are no plans for acquisitions or buying new companies.