Crystal Cruises will now Fly in Sky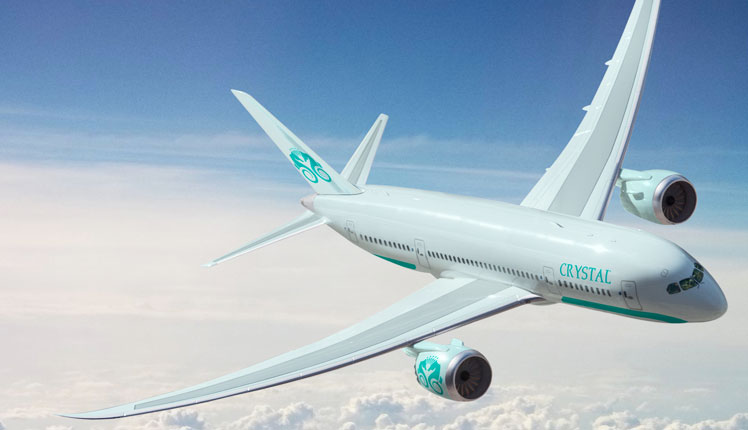 Crystal Cruises has been a combination of intensive services and extensive luxury since 1990. The company has offered excellent service and highest standards of personal luxury in its cruises. Not only in amenities offered, the ships excel in design and are exquisitely customized to deluxe standards. Guests in these cruises are offered the experience of delights from celebrity chefs, personal e mail, internet service, and special wine and food festivals.
The company will offer for World Cruise options in 2018. However, in a highly unlikely move, Crystal Cruises have now spread its wings. The luxury cruise service will now offer a fleet of Air ships apart from their sea wagons. These luxury airplanes will operate under the name of Crystal Luxury Air. The company has introduced a 12 seat Bombardier jet for the first time. Now patrons will be able to get similar luxury in air as it was in water. The service started recently in April 2016. The company has received a number of awards for its services; now it has just set off for another milestone. Crystal Luxury Air will feature Global Express XRS jets.
These jets are with sleeping quarters with luxury amenities and leather seating amenities. The ships will feature cabin configuration for business and events like conferences. The ship would also feature lounge facilities. By the next year, two more great names will be added to the fleet. These are Boeing 777-2000LR and Boeing 787-8 Dreamliner. The uniqueness about these crafts is that they are with flat bed sleeping and other luxury amenities.
The craft will be given an extensive makeover on its interiors to offer maximum facilities. The Dreamliner that can accommodate 300 passengers would be customized only for 52 guests. Both the Boeings will offer exclusive service of global tour to visitors. As reported, Crystal Luxury Air is planning for a 14 day and a 28 day trip around the world in two packages. The ship will land on major cosmopolitans as well as in remote exotic locations round the world. The trips include local entertainment in different countries and accommodations in luxury hotels. With these tour packages, the luxury company has taken tourism into a whole new level.