Bulgari, Italian Jewelry house, presenting playful motives in its latest collection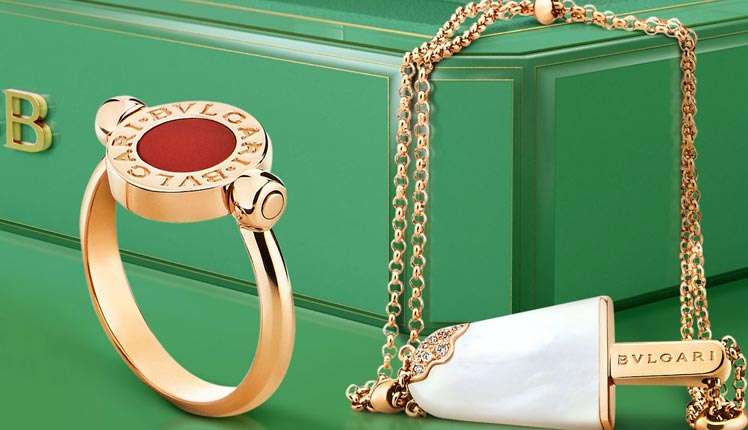 One of the oldest Italian jewelry houses, Bulgari has been the favorites to its customers since 1884. The brand follows iconic designs following those of Roman, Greek and Italian motives. The design ideas from Renaissance also has a strong impact in the house. In its latter designs, the brand also adopted Art Deco styles. Bulgari has kept its collection most relevant to latest beauty statements of any time. Lately, in March 2018, the Italian fashion house presented its latest jewelry models in its famous BVLGARI-BVLGARI collection. This is a collection of colorful jewelries made of hard stones and glittering gems.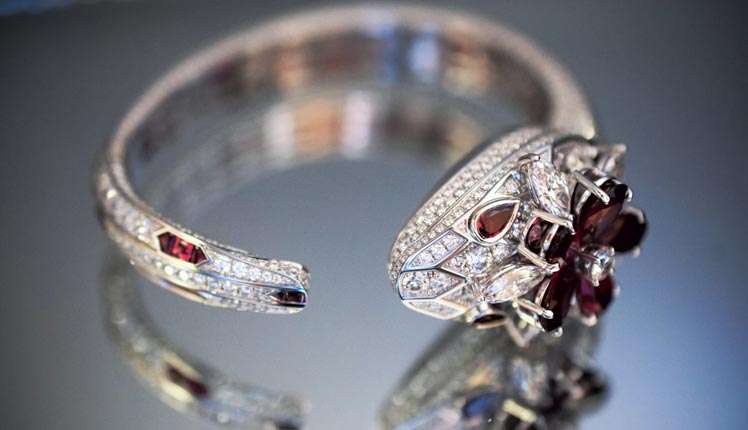 Bulgari follows Roman and Greek motives in its designs.
The prime feature of these collection is its contemporary aspect, blended with classic styles from 70's and 80's. The designs motives surround playful themes featured in multiple colors. They come in several colors like green, red, black and white. The ensembles are presented in two main iconic collections of the house: Classic and Gelati.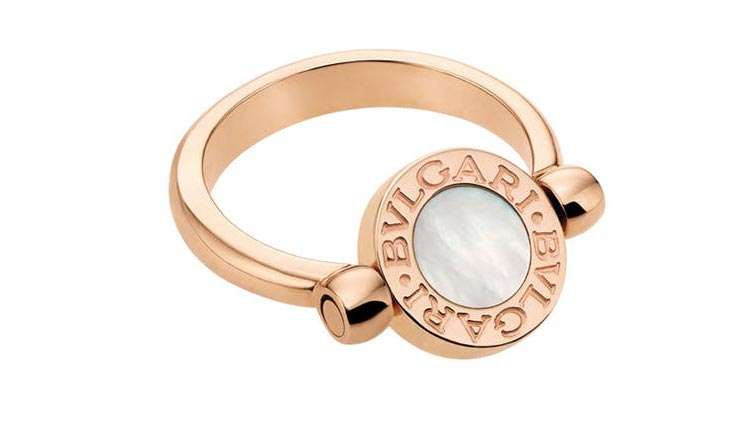 The flip ring from BVLGARI-BVLGARI Classic collection.
The latest jewelries in BVLGARI-BVLGARI Classic collection is certainly a breakthrough of the brand from its usual motives. It is for the first time, Bulgari introduced opaque stone into this collection. The collection comprises of eight pieces ensemble of single stud earrings, open bangles and unique spinning ring. In these pieces, the stones are studded into 18-carat rose gold edifice of jewelries. The set comes in multiple colors presenting malachite, carnelian and onyx stones.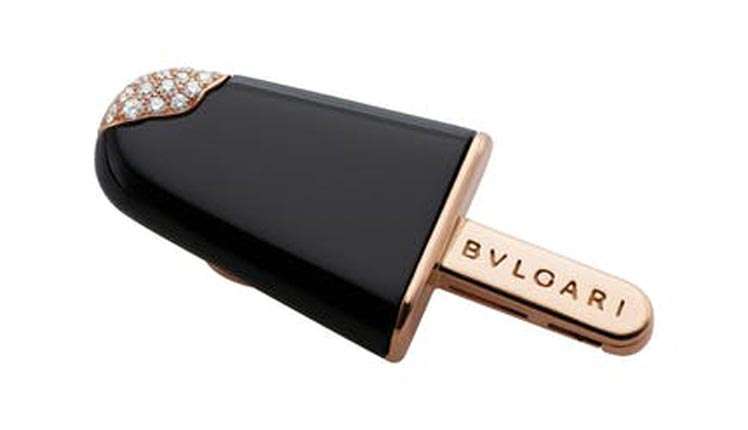 The brooch in Gelati collection features only the lollipop.
The new Gelati collection features the Gelati lollipop, which is an intricate design featuring a colorful body and studded gemstones in the corner. The Gelati collection dates back to 1980s, when it featured playful designs. The latest collection is inspired by Italian sorbets. It comprises of bracelet, brooch and rings made of mother of pearl, malachite and onyx. The brooch is on its simplest form featuring the iconic lollipop with the brand named carved at its hand.
Bulgari is among the most reputed jewelry brands in the word. Even if expensive, the brand has a unique identity making a strong impression worldwide. It might be not among the list of most expensive jewelry brands but is certainly one among designers of most beautiful jewelries.