Best Airport Lounges in the Globe; Priority Pass Award winners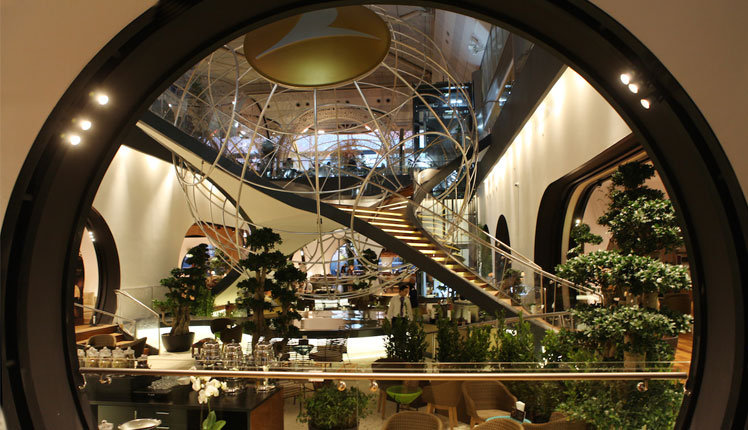 Airport Lounges are now the next big thing in Airports. Airlines are over a dogfight to set up their own luxury lounges. The move is simply because lounges are beginning to impact the choice of airlines and even the choice of airports. Against such backdrop, it is necessary to know which lounges are among the best to provide service. To help our rich patrons to choose the best lounges, organizations like Priority Pass has been offering awards to best lounges in the world. A number of lounges were awarded last year in 2015 bringing out the best among the crowd. The award has been offered since eleven years. It is given on the basis of votes from Priority Pass Members. The awards are also based on individual excellence and investment in customer experience by lounges within the network. There are a total of 850 airport lounges within the organization's ambit, which are of course, the best. In the year 2015, EuroAirport Skyview Lounge was awarded the Global Airport Lounge of the Year. It means it is the best Lounge so far, as the organization has not yet rolled out the awards for the current year. The lounge is at Franco-Swiss Basel-Mulhouse Airport, the only bi-national airport in the world, and is operated by Swissport. Owned by EuroAirport, the lounge is a magnification of Swiss architecture blended with French design. The 1700 square meter lounge features a massive glass dome reflecting light from outside. It is with a large terrace and the view is intensified by exotic palm trees surrounding a water pool. Other winners of the award in Europe are King Amlet Lounge of Billund Airport in Denmark. The lounge received many recommendations in the European category. For offering World's Best Business Facilities, the Swiss International Airport Lounge in Zurich also remains as a highly commended airport. The winners of the award are:
Global and Europe: EuroAirport Skyview Lounge at Basel-Mulhouse Airport
Africa & Middle East: Crown Lounge at Amman Queen Alia International
Asia Pacific: Louis Tavern CIP First Class Lounge at Bangkok Suvarnabhumi International
North America: Salon VIP Lounge at Québec Jean Lesage International
Latin America & The Caribbean: Aeroportos VIP Club at Brasilia International
The votes on Priority Pass are based on the over quality of lounge that include refreshment, staff, business facilities and ambiance. In 2015, there were about 100,000 votes from members.