Aston Martin and Red Bull conspire for the wonderful AM-RB 001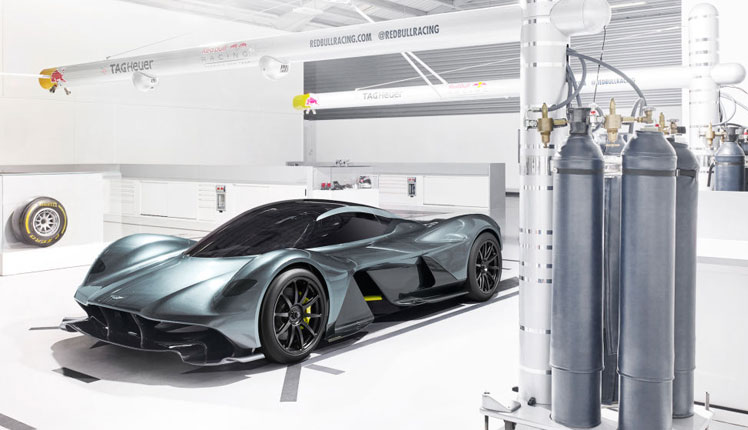 The next big thing in the automobile industry is in the pipeline. The two giants in the industry, Aston Martin and Red Bull have collaborated for the world's fastest hypercar. The design models being released, it is comprehensible that the dream piece would be a wonder. As the sketch design suggests, the AM-RB 001 is much more than just a speed car. Its aerodynamically developed body is developed to offer the best down force to produce a car made for public roads. The engine of the new Aston Martin is designed by Adrian Newey, the Grand Prix Car designer. It is expected that the new Red Bull Advanced Technology will haul the performance of the car beyond that of McLaren P1, LaFerrari and Porsche 918 that rambled the streets a year ago. The prime brains behind this wonder are Adrian Newey and Marek Reichman, Chief Designer from Aston Martin. It would be developed from a scratch with absolutely no parts from former machines and older versions.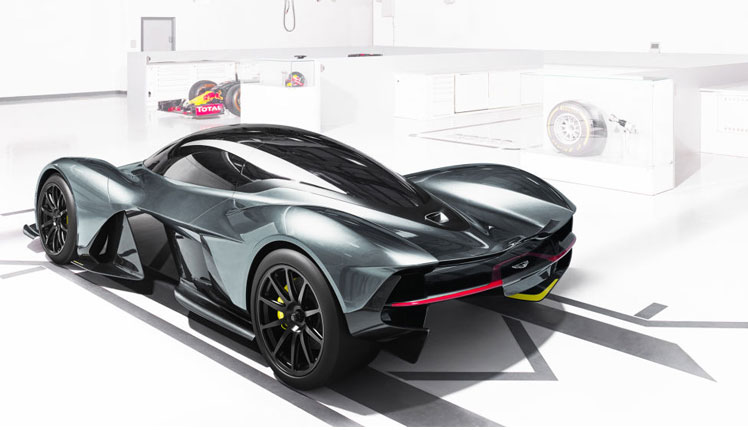 The AM-RB 001 is a completely new design. Here the driver would have to sit like a Grand Prix master with knees and feet high. The V12 engine at the back is an ultra-compact design which is devoid of any vibration like its predecessor V10. The exhaust is near the cockpit and its faced upwards. The power to weight of the new creation is supposed to be far better than its LMP1 counterparts with about 1000bhp-per- tonne. The weight of the car would be within 1000 kg. The light weight of the system would allow further speed with no setbacks on mileage or fuel requirements. An attractive feature of the car is its possible Hybrid System. However, the feature is still in a research and development phase.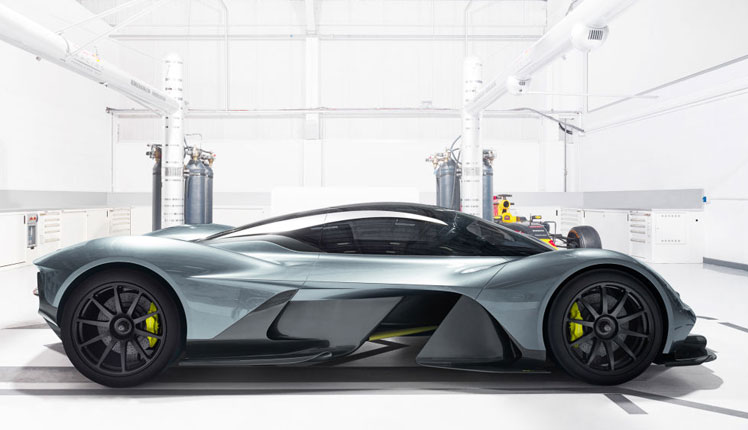 AM stands for Aston Martin and RB for Red Bull. The name itself suggest the nexus to two big technologies. The creators are aware that the car will run on unknown roads and unfriendly zones. Hence, the development is being done keeping is view the harsh possibilities on roads or when there is no road at all. Moreover, as the brand suggests, Aston Martin cars must be really comfortable and the driving experience must be an enjoyment. The price of the car is projected to be somewhere between 2 to 3 million pounds and will hit the market by the end of 2018. Until then the millionaire enthusiasts will need to hold their breath as the awaited Aston Martin and Red Bull child buzzes on the roads.