"1815 Homage to Walter Lange" sold at record price at Phillips Auction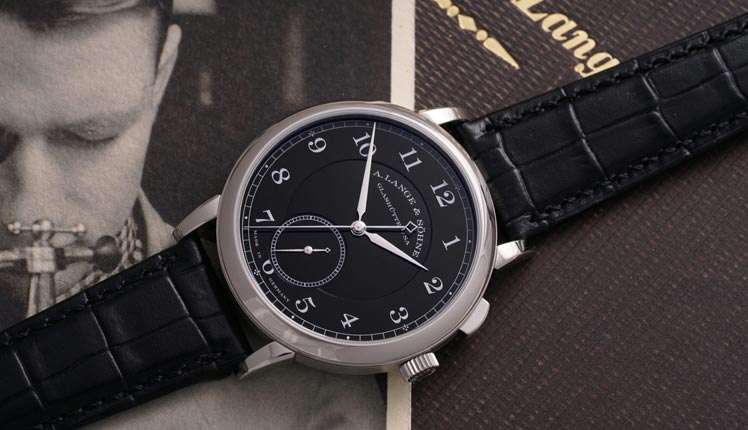 The latest watch auction in Geneva, the Phillips Auction set a new record. A. Lange & Sohne's, 1815 homage to Walter Lange fetched a whopping price of USD 852,414. The watch is dedicated to Walter Lange, the founder of the company, who passed away in January, 2017. The money from the auction went to the Children Action Foundation, a Swiss foundation promoting physical and emotional wellbeing of vulnerable children and youth from eight countries of the world.
The 1815 Homage is understood to reflect the personality and intention of Walter Lange, Lange Uhren GmbH. The watch features a stoppable sweep seconds hand, a black enamel dial and a steel case. The design and buildup of the watch demonstrate the rich heritage of Saxon watchmaking dynasty. The jumping seconds is among the most exotic aspects of this watch. Here, the second is not divided into a number of steps, but it treats second as a coherent unit of time. A pusher is attached at the 2 o'clock position, which is used to stop and start the sweep seconds-hand.
The special technique used in this watch was invented back in 1867 by Ferdinand Adolph Lange. This watch has a traditional railway tract minute scale and the polished hands. The movement of this watch is based on a personalized calibre, which matches with Walter Lange's birth year. Also, reference number of the watch, 297.078 mentions his date of birth, July 29th. The limited version of 1815 Homage are available in yellow, white, steel and pink gold. In steel version auctioned in Geneva fetched the record price.
Walter Lange was one of the pioneers of fine watch-making with a futuristic vision. The company A. Lange & Sohne has a century old legacy founded in 1845 by Ferdinand Adolf Lange, great grandfather of Walter Lange. During World War II, the watch company faced a major setback. Walter Lange re-launched the company raising it from the ashes to give it a shape of a finest watch brand in the world.